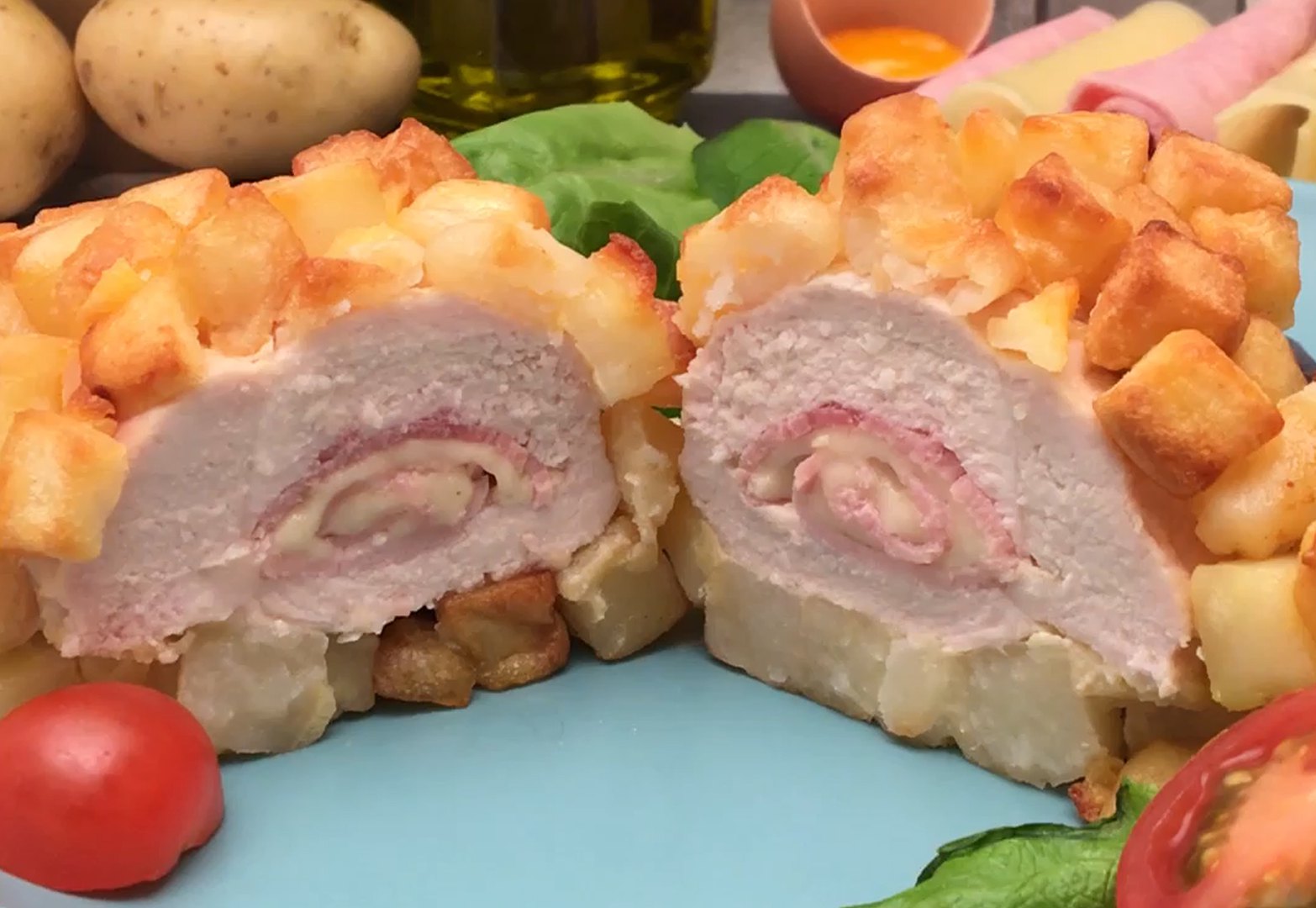 Crispy Potato Chicken
Get your dirty mind out of the gutter... We know you're thinking it...
Total time: 30 minutes
Ingredients for 4 people
3.5 oz frozen potatoes
3 chicken breasts
2 slices ham
3 slices Swiss cheese
3/4 cup flour
3 eggs
Oil
---
Step 1/2
Defrost the potatoes. Make a notch on one side of the chicken breasts and press with your finger to make a hole. Cut the ham slices in two and roll them up in Swiss cheese. Place one roll-up inside of each chicken breast.
Step 2/2
Coat the chicken breasts in flour, then dip in beaten eggs, then in the potatoes. Cook them in a pan until the potatoes are just cooked. Enjoy with some salad and cherry tomatoes.