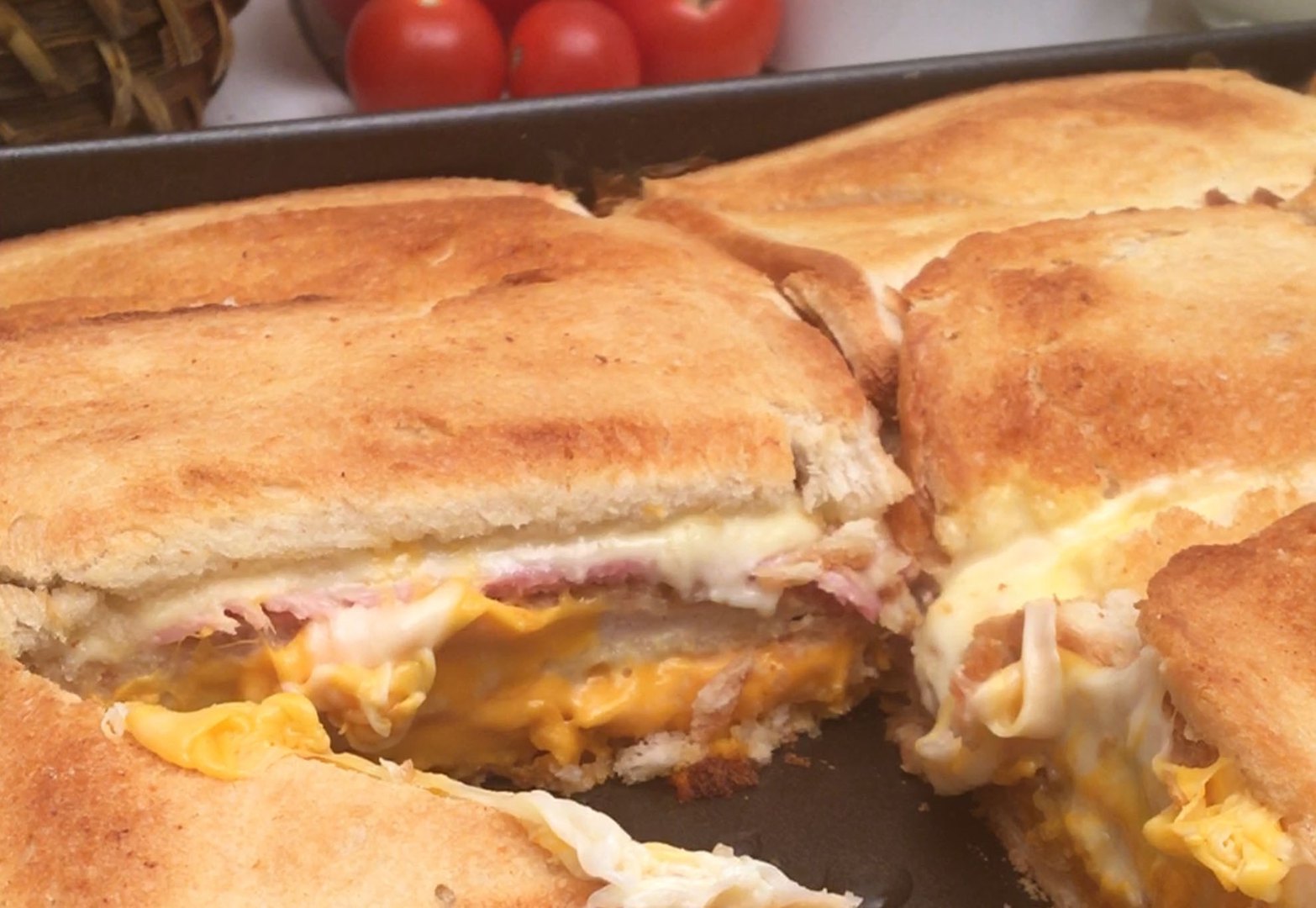 The Best Toasted Sandwich Ever
Cheese and turkey and cheese and ham and more cheese! Did we mention the cheese?
Total time: 30 minutes
Ingredients for 8 people
18 slices sandwich bread
12 slices cheddar
12 slices Swiss cheese
1 cup bechamel sauce
3 turkey cutlets
4 slices ham
1 1/4 cup breadcrumbs
1 1/4 cups flour
3 tbsp butter
2 eggs
---
Step 1/4
In a high-sided baking dish, arrange 9 slices of bread side by side, then flatten them with the bottom of a plate. Spread the slices of cheddar on the bread, then cover in bechamel sauce.
Step 2/4
Coat the turkey cutlets in flour, then dip them in egg and roll them in breadcrumbs. Pan-fry 3 minutes each side.
Step 3/4
Spread the cutlets in the baking dish, then add slices of ham, then slices of Swiss cheese. Add 9 more slices of bread, then flatten them with the bottom of a plate.
Step 4/4
Paint the tops of the bread with melted butter, then bake for 20 minutes at 350 °F. Enjoy!