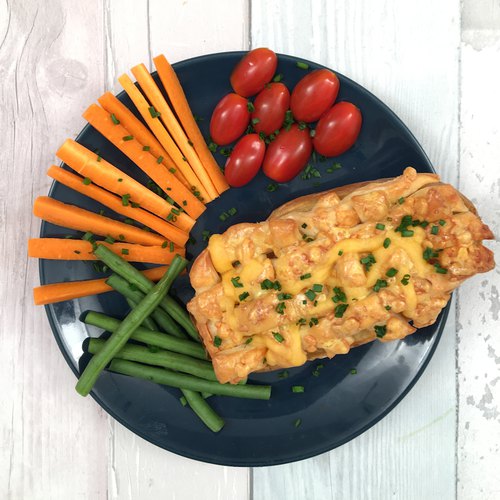 Chicken Pot Pie Potatoes
The best of the best! ⭐️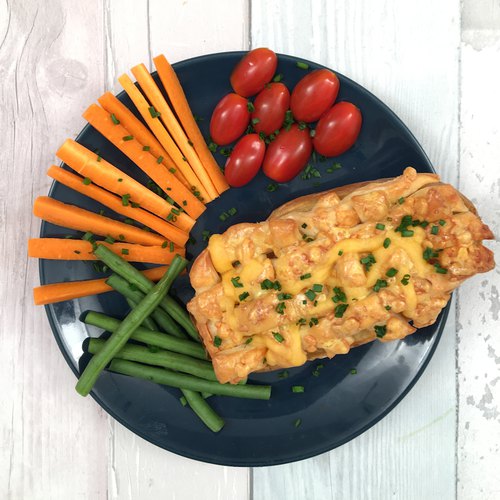 ---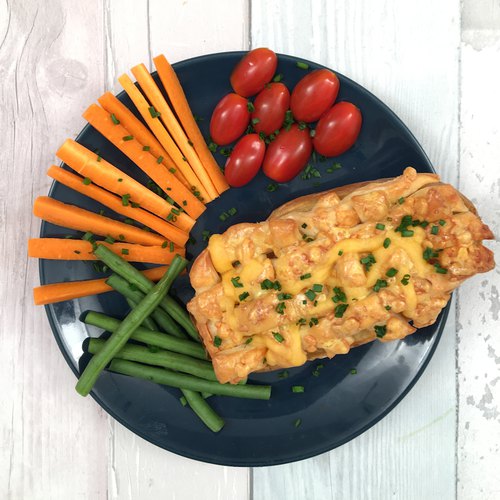 ---
Ingredients for 4 people
5 potatoes
olive oil
salt & pepper
1/3 cup of butter
1/2 an onion, chopped
2 carrots, chopped
2 cups of shredded chicken
1/2 cup of milk
1 3/4 cups of chicken stock
1/3 cup of flour
1/4 cup of green beans
1/4 cup of peas
cheddar cheese
1 sheet of puff pastry
chives, for garnish
---
Step 1/3
Place washed potatoes on a parchment-lined baking sheet. Drizzle with olive oil and sprinkle with salt & pepper. Bake for 45 minutes at 365 °F. When they come out of the oven, cut off the tops and scoop out the centers, setting aside.
Step 2/3
In a pan, melt butter and add the potato flesh. Mix with onions, carrots, chicken, milk, chicken stock, flour, green beans, peas, salt & pepper. Cook until liquid has reduced. Place this chicken pot pie mixture into the hollowed out potatoes. Sprinkle with cheddar cheese.
Step 3/3
Roll out puff pastry, and sprinkle more cheddar cheese on top. Roll with rolling pin so the cheese is stuck to the dough. Cut the dough into thin strips and then create a lattice weave with the dough on top of each potato boat. Bake for 15 minutes at 375 °F. Sprinkle with chives to garnish and enjoy!