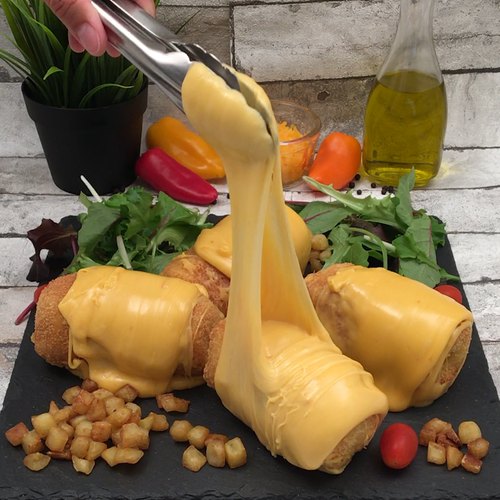 Inside-out Cordon Bleu
The best kind of food is one wrapped in cheese!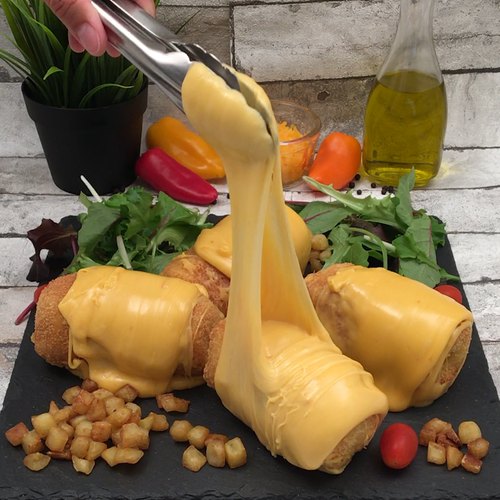 ---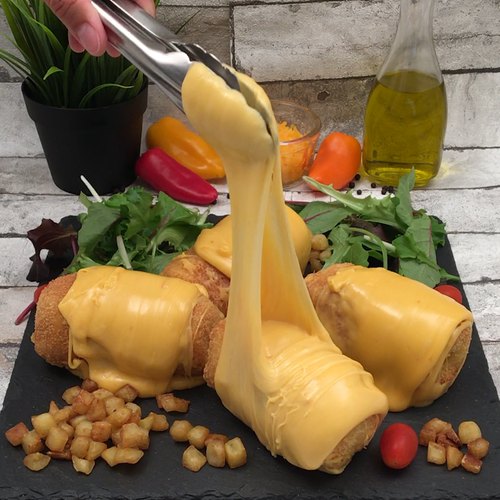 ---
Ingredients for 6 people
12 slices of bacon
6 chicken breasts
12 slices of jack cheese
1 2/3 cups of flour
5 eggs
1 2/3 cups of breadcrumbs
1/2 cup of cheddar
2/3 cup of beer
vegetable oil (for frying)
---
Step 1/3
Cook bacon slices until golden brown, set aside to remove excess grease. Flatten the chicken breast with the help of a rolling pin. Place 2 slices of bacon and 2 slices of jack cheese on each chicken breast and roll lengthwise.
Step 2/3
Bread the chicken rolls in flour, whisked egg and breadcrumbs and then deep-fry.
Step 3/3
Melt cheddar with beer and cover the fried chicken rolls with the cheese sauce.