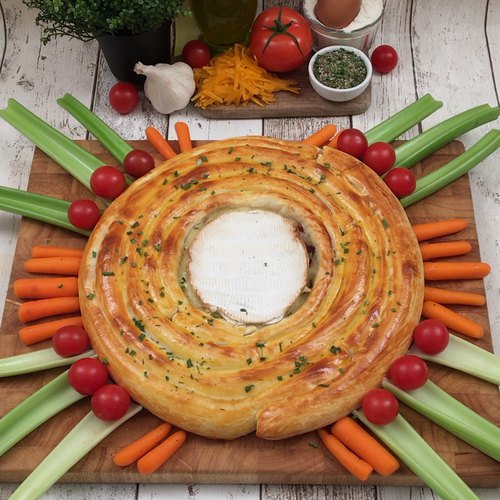 Slow Cooked Chicken Spiral
More cheese please! 🤤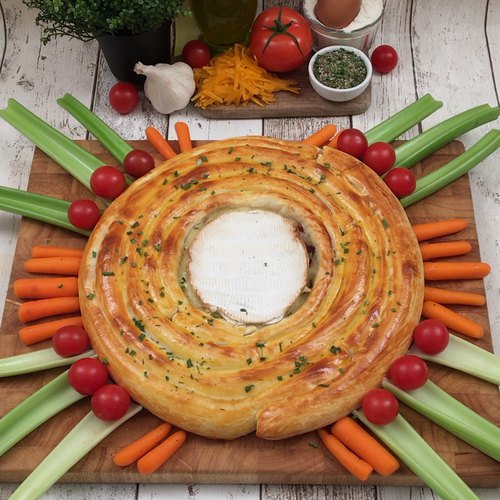 ---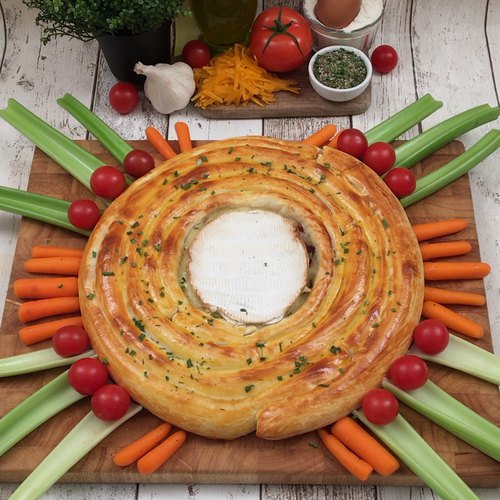 ---
Ingredients for 6 people
4 chicken breasts
16 oz of cream cheese
1 cup of grated cheddar
3 tbsp of chefclub ranch mix
2 pizza doughs
10 slices of bacon, fried and chopped
1 wheel brie cheese
egg yolk
---
Tools
Slow cooker
Electric hand mixer
Round cake pan
---
Step 1/3
In slow cooker, add chicken breasts, grated cheddar, cream cheese, and ranch mix. Cook on low for 7-8 hours or high for 3-4 hours. When finished cooking, shred the chicken with the electric hand mixer.
Step 2/3
On each pizza dough, spread three lines of the chicken and sprinkle with chopped bacon. Cut between the lines and roll each section into a long strip. Wrap the wheel of brie with one of the strips, place in the center of the cake pan, and surround with the rest of the strips in concentric circles.
Step 3/3
Remove the top of the brie and sprinkle with more chopped bacon. Brush the strips of dough with egg yolk, replace the top of the brie, and bake for 30 minutes at 350 ºF. Enjoy by dipping pieces of the rolls in the melted cheese!