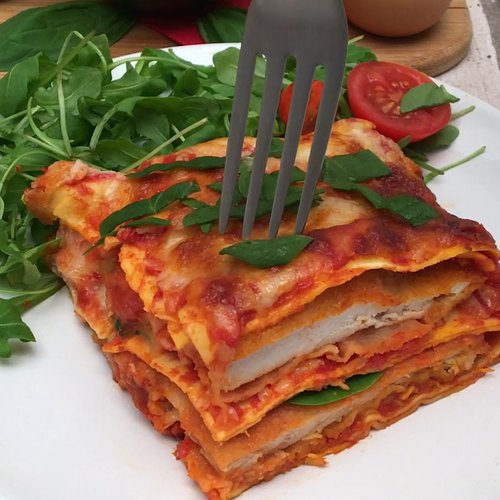 Chicken Lasagna Fusion
The best of both worlds!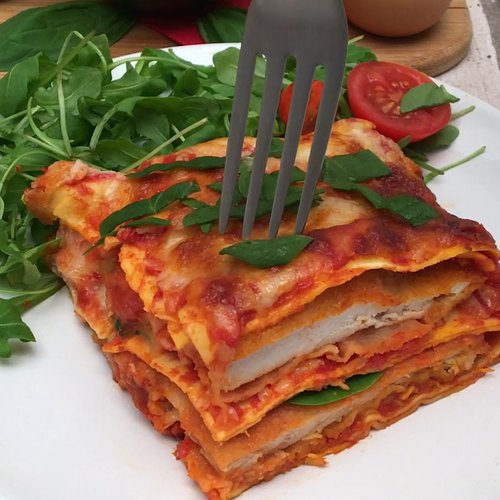 ---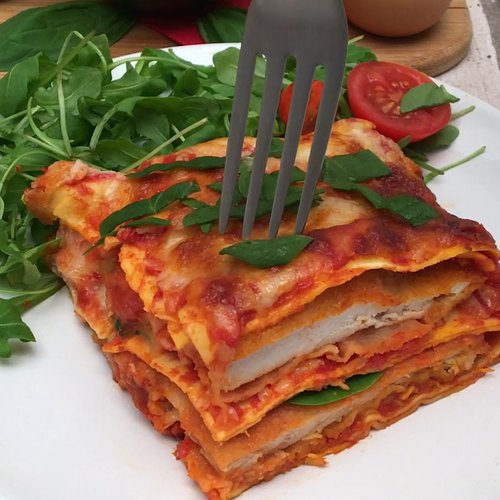 ---
Ingredients for 6 people
2 chicken breasts
1 cup of tomato sauce
3/4 cup of flour
2 eggs, beaten
1 1/4 cups of breadcrumbs
vegetable oil, for frying
ham slices
1 cup of shredded mozzarella cheese
basil leaves
1 cup of bechamel sauce
oven-ready lasagna noodles
salt & pepper
---
Step 1/2
Butterfly the chicken breast. Coat each half in flour, salt, and pepper, then eggs, then breadcrumbs. Fry in hot vegetable oil until golden brown.
Step 2/2
Arrange 3 sheets of lasagna at the bottom of a baking dish, then cover with a third of the tomato sauce. Add one-third of bechamel sauce, then one-third of the mozzarella. Place 2 breaded cutlets on top, then 2 slices of ham, and finally top basil leaves. Repeat. Then cover with the remaining noodles, tomato sauce, bechamel sauce, and mozzarella cheese. Bake for 25 minutes at 350 °F. Garnish with chopped basil and enjoy.