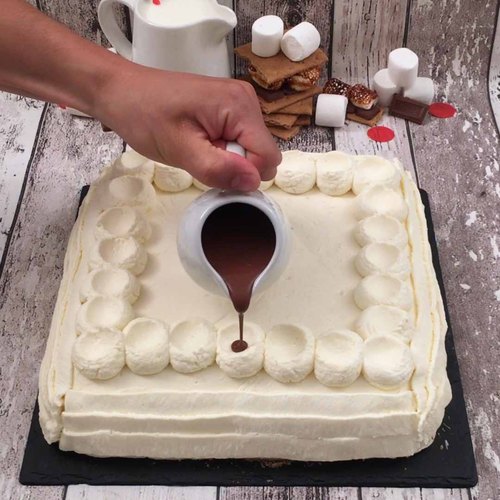 S'Mores Lasagna
The mythical dessert we've been wishing for! 🎂😁🦄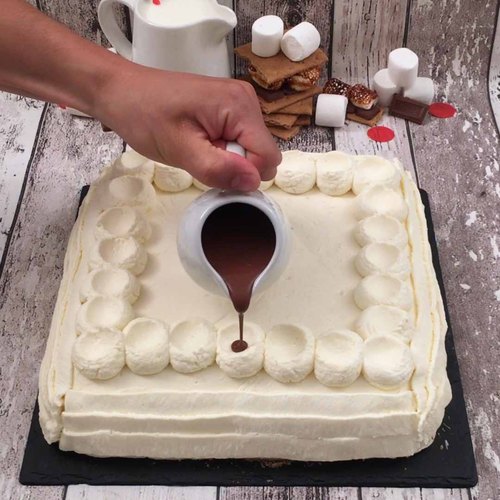 ---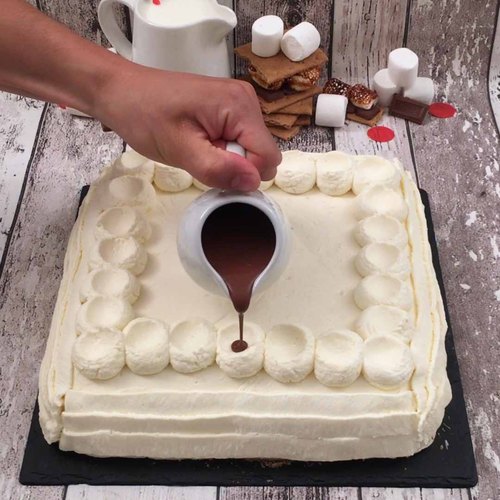 ---
Ingredients for 4 people
coffee
graham crackers
milk chocolate
8 oz of mascarpone cheese
7 1/2 oz of marshmallow fluff
1 1/4 cups of heavy whipping cream
1 tbsp of vanilla extract
---
Tools
Baking dish
Pastry brush
Plastic wrap
Piping bag
Teaspoon
Blowtorch
---
Step 1/3
Beat together fluff, mascarpone cheese, vanilla extract, and 2 cups heavy whipping cream until stiff peaks form. Place a layer of the marshmallow cream in a lined baking dish making sure to cover the sides of the dish. Place a layer of graham crackers on top of the whipped cream leaving a 1/2 inch boarder. Brush the graham crackers with coffee.
Step 2/3
Mix together 1 cup of warm heavy whipping cream with 1 cup of melted milk chocolate. Pour over the graham crackers, then add another layer of marshmallow whipped cream followed by another layer of graham crackers and coffee. Finish with one last layer of cream and graham crackers, excluding the coffee. Let chill.
Step 3/3
When the tiramisu is set, flip the baking dish onto a place and remove the baking dish and plastic wrap. Fill a piping bag with the remaining marshmallow whipped cream. Pipe mounds of marshmallow whipped cream around the border of the tiramisu. Use a teaspoon to create small craters in each mound. Fill each crater with melted milk chocolate. Fill the center with crumbled graham crackers, chocolate squares, and mini marshmallows. Place large marshmallows on skewers and use a blow torch to toast them. Enjoy!