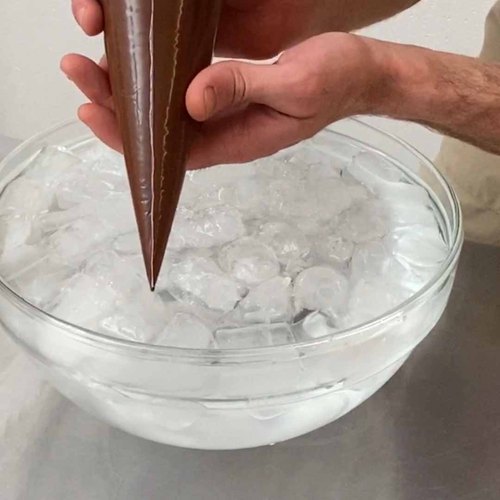 Winter Wonderland Dessert
After one bite, you'll be begging for s'more! 😜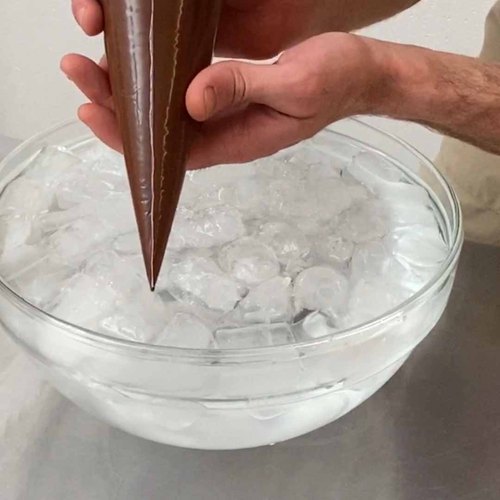 ---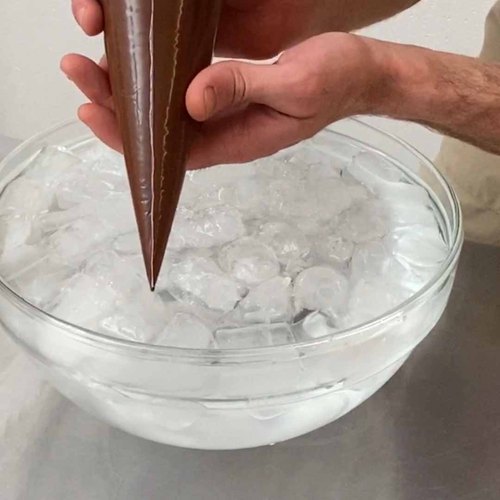 ---
Ingredients for 6 people
cold water
ice cubes
melted dark chocolate
2 3/4 cups of sugar, divided
3/4 cup of heavy whipping cream
1/2 cup + 2 tbsp butter, divided
graham cracker crust
2/3 cup of heavy cream
1 1/4 cups of dark chocolate
marshmallows
1/3 cup of water
food coloring
sugar pearls
---
Tools
Lighter
Whisk
Wire cutter
Thin wooden sticks
---
Step 1/5
Begin by making the 3D chocolate tree. In a bowl filled with ice, pip in melted dark chocolate to form the tree, creating one long vertical trunk and adding branches. Pour a small dome of dark chocolate onto a plate and stick the base of the tree in it so the tree stands alone. Let chill.
Step 2/5
In a casserole melt 1 1/4 cups sugar until it becomes a soft amber color. Then stir in heavy whipping cream and 1/2 cup butter. Add this caramel mixture to the graham cracker crust and let chill.
Step 3/5
Heat heavy cream in a casserole and pour it over 1 1/4 cups dark chocolate. Mix the cream and chocolate together and then add in 2 tablespoons of butter.
Step 4/5
Next place the chocolate tree into the base of the pie crust and spread the chocolate ganache into the pie tin evenly. Then cut marshmallows into tiny disks and place them on the surface of the pie.
Step 5/5
In a casserole on high heat, heat up the water and add in 1 1/2 cups sugar and food coloring. Let cook for 8 to 10 minutes until the sugar is a pale amber. Remove from heat and briefly place into a bowl filled with ice and water for one minute. Then take a wire whisk and cut off the looped ends (or use 2 forks). Dip the ends into the sugar mixture and sprinkle the caramel back and forth over thin wooden sticks. Then quickly gather the strands and dress the tree with the sugar. Lastly, decorate with sugar pearls and enjoy!