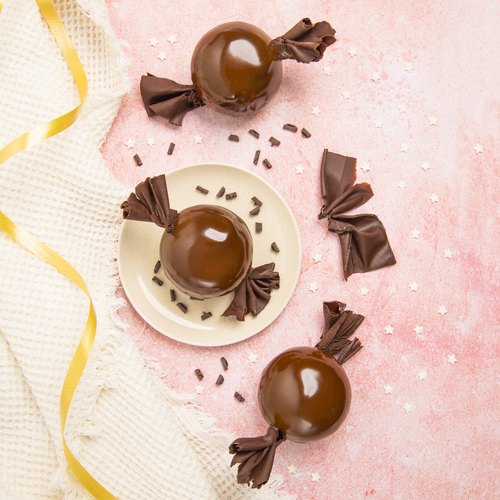 Chocolate Mousse Balls
Oozing with caramel 😍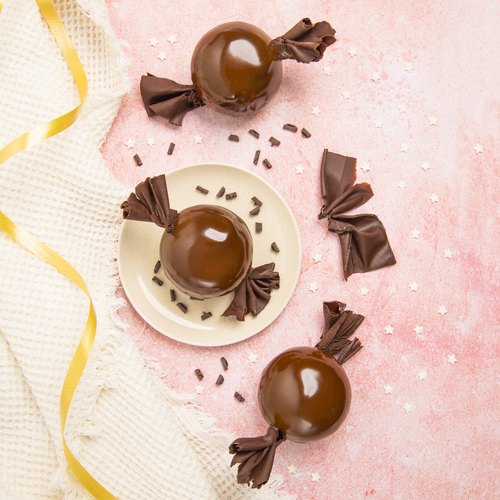 ---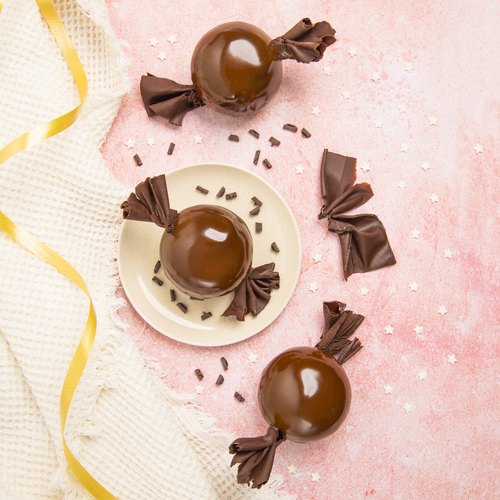 ---
Ingredients for 3 people
1/2 cup of dark chocolate
1 cup of heavy whipping cream
1/3 cup of milk
1/2 cup of sugar
6 tsp of caramel sauce
---
Tools
Stainless steel baking sheet
Small bowls
Electric mixer
---
Step 1/5
Put the stainless steel baking sheet in the freezer. Fill the 2 small bowls with water, place a spoon in each, and put in the freezer until the water freezes. When the stainless steel baking sheet is cold, place it on your work surface, spread the melted dark chocolate thinly with a spatula, let it set for a few seconds, then make chocolate shavings by scraping the chocolate to make the ends of candy wrappers. Keep cold in the fridge.
Step 2/5
Separate the 2 small bowls from the ice by running them under water. Dip the frozen half-spheres into the melted chocolate, holding them by the spoon, and let them set on a plate for about 1 minute. Remove the ice to reveal the chocolate shells and repeat until you have obtained 6 half-spheres. Keep cool.
Step 3/5
Whip 2/3 cup heavy cream with an electric mixer until it thickens. Heat the milk in a saucepan, pour it over the melted chocolate, and mix. Gradually stir the whipped cream into the chocolate mixture, pour the chocolate mousse into the chocolate half-spheres, and set aside in the fridge for 1 hour.
Step 4/5
In a saucepan, heat the sugar to make a caramel and then add the remaining cream to make a caramel glaze. Place 1 tsp store-bought caramel sauce (not the caramel glaze) in the center of each half-sphere. Melt the other 3 half-spheres for a few seconds on a hot plate and close the 3 spheres. Put the balls in a the fridge to let them set.
Step 5/5
Place the 3 balls on a wire rack and pour the caramel glaze over them to coat. Place 1 chocolate candy wrapper end on each side of the balls to obtain 3 giant candies. Serve and enjoy!