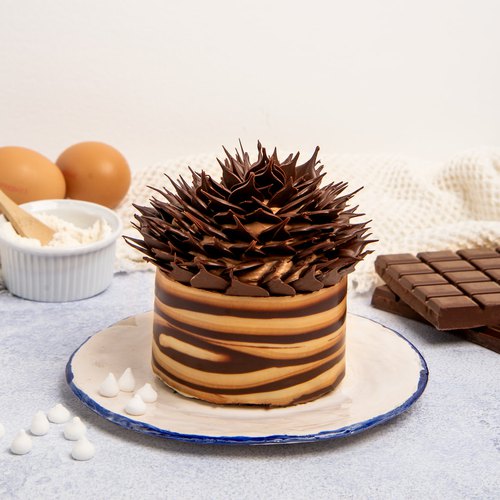 Triple Mousse au Chocolate
The perfect choco-combo🍫😍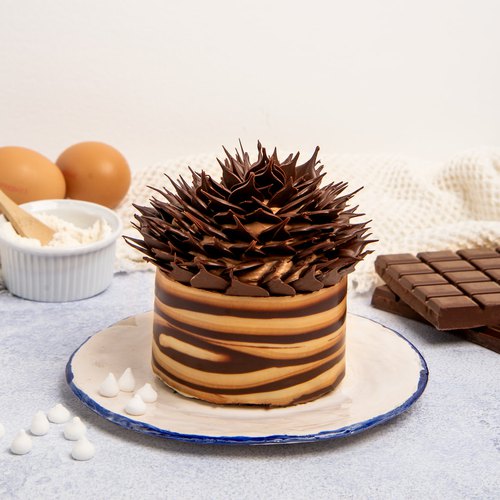 ---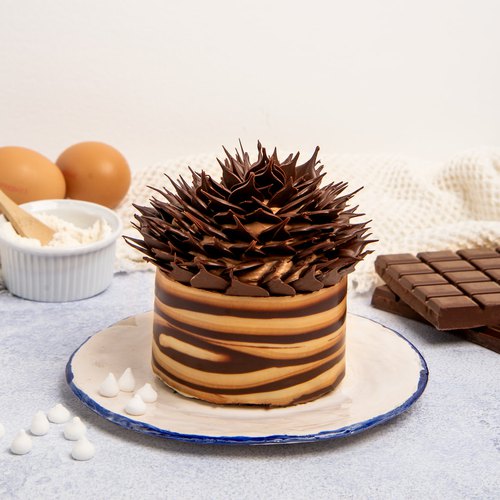 ---
Total time: 30 minutes
Prep time: 30 minutes
Ingredients for 3 people
3 1/4 cups of dark chocolate
3 cups of heavy whipping cream
1 1/4 cups of milk chocolate
1/4 cup of white chocolate
---
Tools
Straw
Parchment paper
Skewer
Plastic bag
Electric mixer
Round ramekins
Ziplock bags
---
Step 1/5
Melt 1 cup dark chocolate. Suck out the melted chocolate with a straw, then plug the end to keep the chocolate inside. Make 10 rows of 8 chocolate circles with the straw on parchment paper. Draw a line outward from the center of the circles to make petals and place in the refrigerator for 15 minutes.
Step 2/5
Cut the plastic sleeve into 3 strips of about 2 inches wide. Melt a 1/2 cup of dark chocolate and pour it over the strips in the center. Press with 2 fingers on each strip to spread the chocolate and give a tree bark effect. Remove the plastic strips using a skewer, set on parchment paper, and let cool in fridge.
Step 3/5
Bring the heavy cream to a boil. Pour the cream into the remaining dark chocolate and milk chocolate. Mix to obtain a dark chocolate cream and a milk chocolate cream, then place in a cool place for 4 hours. Beat the creams with an electric mixer and set aside.
Step 4/5
Use the ramekins as templates on a sheet of parchment paper and trace the outlines with a pencil. Cut strips of baking paper about 2 inches wide and place a circle in the bottom of each ramekin and line the inside with the paper strips. Fill 1 freezer bag with the milk chocolate cream, cut the bottom corner to make a piping bag and do the same with the dark chocolate. Fill ramekins with a layer of dark chocolate, a layer of milk chocolate and place in freezer for 1 hour.
Step 5/5
Remove the mousses from the ramekins as well as the parchment paper around them. Melt the white chocolate and spread it on the chocolate strips so that it can be "glued" around each mousse. Remove the plastic sleeves from the strips. Poach the remaining milk chocolate cream on top, then decorate with the chocolate petals in a spiral. Serve and enjoy!