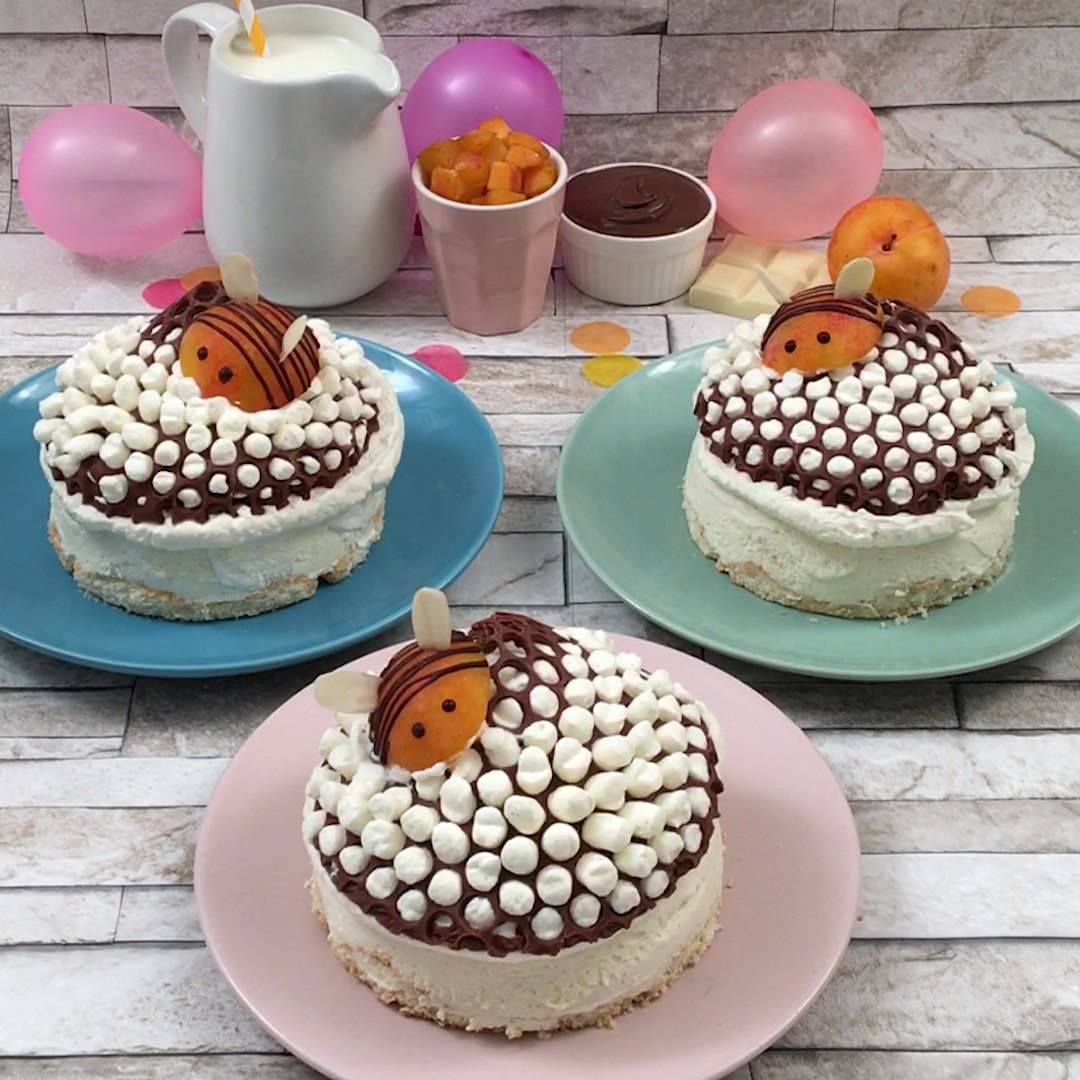 Chocolate Bubblewrap Beehives
Have even more fun with bubblewrap 🐝
Made by you!
Ingredients
1 1/2 cups milk
1 1/4 cups heavy whipping cream
1 vanilla bean, scraped
3/4 cup white chocolate
1 1/2 cup melted milk chocolate
Chefclub vanilla ice cream
6 yellow plums
Sliced almonds
Melted dark chocolate
15 lady fingers
Tools
Bubble wrap
6 small bowls
Electric Mixer
1. Bring to boil heavy whipping cream and vanilla in a small sauce pan. Place white chocolate in a mixing bowl and pour the hot vanilla cream over it. Mix until the chocolate is melted, then place in the refrigerator for 1 hour. When ready, whip until a whipped cream is formed. Line 3 bowls with the whipped cream and then a scoop of ice cream. Cut 4 plums into cubes and divide between the three bowls. Cover with more whipped cream and then 1 layer of lady fingers. Freeze for 1 hour.
2. Using a small bowl as a template, cut a circle around the bubble wrap. Cut a small triangle out of the bubble wrap circle. Cover the circles with melted milk chocolate and place in the bowls allowing them to form the shape of a dome. Place in the refrigerator to set. When set, remove bubble wrap.
3. Cut the remaining plums in half and remove the pit. Use melted dark chocolate to draw stripes and eyes. Use almonds to create wings. When the bowls are set, remove from the mold and place them upside down on plates. Cover with remaining whipped cream, then the chocolate bubble wrap, and finish with a plum bee. Enjoy!
Similar recipes from Chefclub