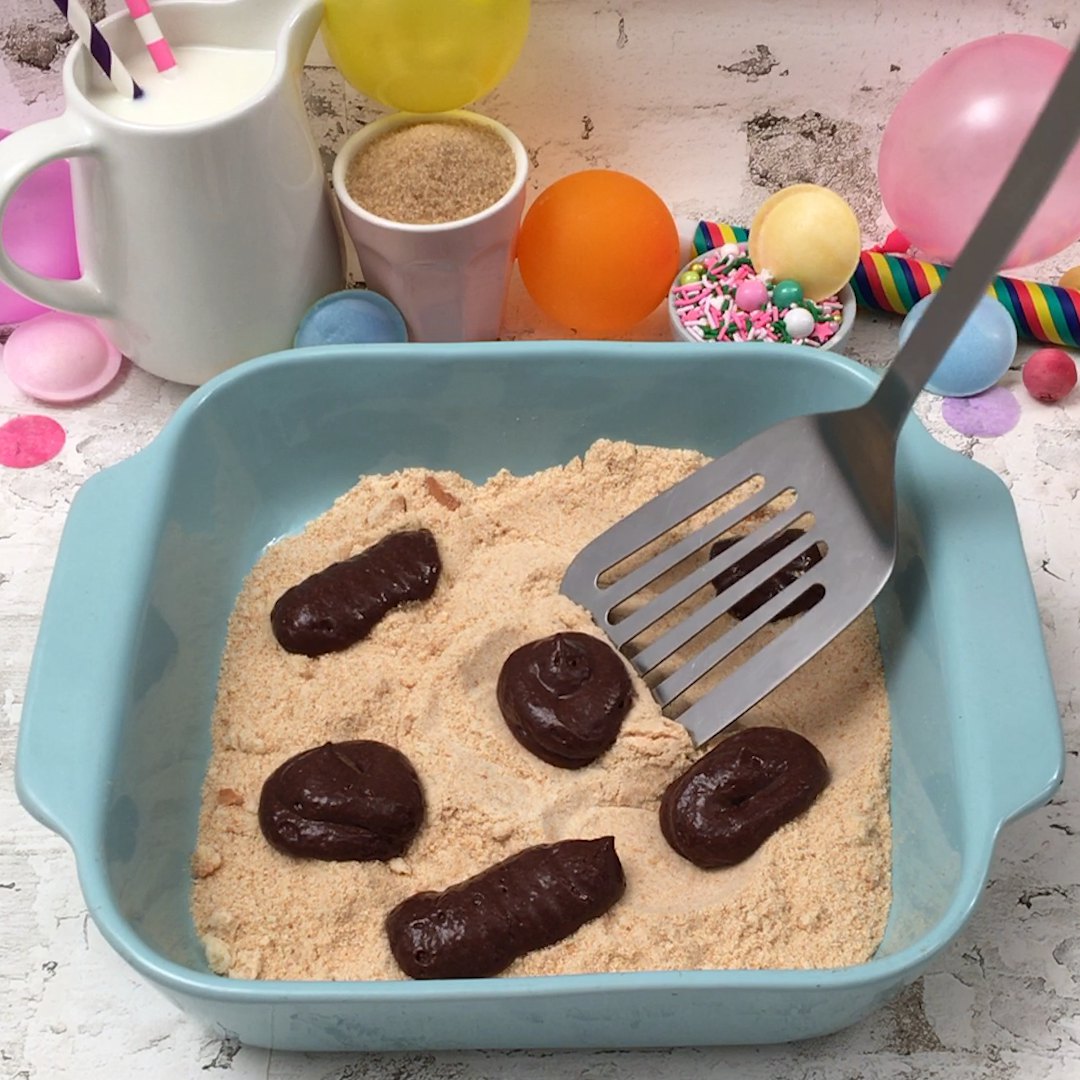 Joke Recipes
Choose your victims and get ready to laugh! 😂
Made by you!
Ingredients
Whipped cream
Sprinkles
Mentos
Coca-cola
Oreos
Cheese
Melba toast
Chocolate mousse
Macaroons
Wasabi
Brussels sprouts
Dark chocolate, melted
White onion
Caramel, melted
Grapes
Tools
Balloon
Needle
Sewing thread
Toothpaste
Deodorant
Skewers
Fork
1. Sundae Splash: Fill a balloon with water, tie it, and place it in a bowl. Cover it with whipped cream and sprinkles, and place a fork beside the bowl. Wait for your favorite ice cream lover to pop it and get the sundae scaries!
2. Coke Eruption: Use a needle and thread to pierce a Mentos piece. Put the Mentos under the cap of a bottle of Coca-cola, pulling the string tight before sealing it. Cut the string and wait for your victim to open the bottle!
3. Dentist-recommended Oreos: Remove the cream from the Oreos and replace it with toothpaste. Arrange the Oreos on a plate and top with some sprinkles to make them extra enticing!
4. Stinky Deodorant: Replace a stick of deodorant with cheese and wait for your victim to have some unexpected body odor!
5. Litter Box Dessert: Finely crush the Melba toast and use chocolate mousse to create large globs on top of the crumbs. Scoop onto a plate and dig in in front of shocked family or friends!
6. Wasabi Macaroons: Place the macaroons on a serving plate and replace their filling with wasabi. Wait for an unsuspecting sweet tooth to get a spicy surprise!
7. Healthy Cake Pops: Skewer the brussels sprouts and dip in melted dark chocolate. Add sprinkles and wait for your victim to get an unwanted bite of veggies!
8. Unexpected Onion: Skewer onions and dip in melted caramel. Arrange on a plate and watch as someone takes a bitter bite!
Similar recipes from Chefclub