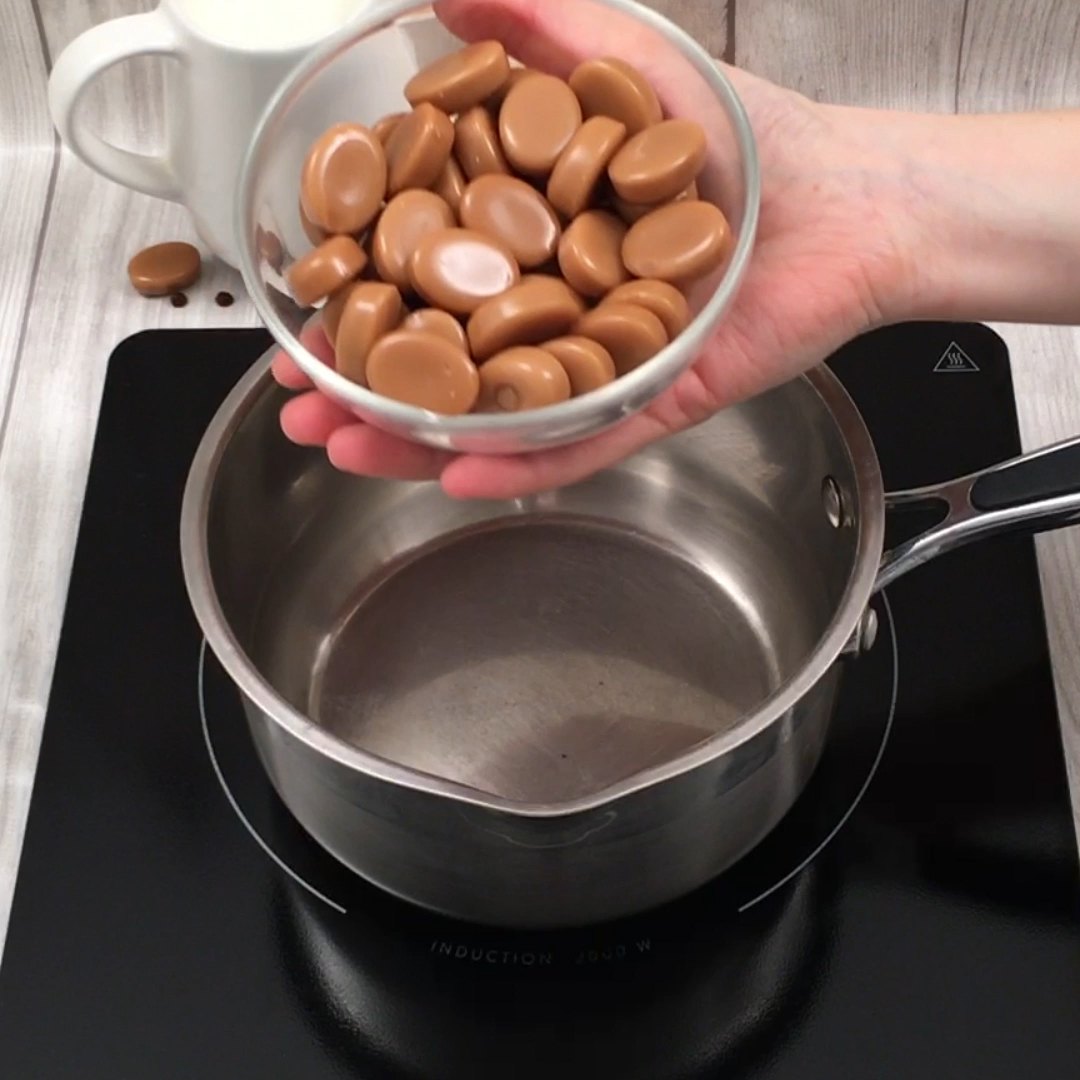 Chocolate Cake with Melting Center
Don't forget the ice cream! 🍦
Total time: 60 minutes
Ingredients for 6 people
1 package caramels (Werther's or other hard caramels)
1 box mini Magnum ®
1 cup dark chocolate, melted
1 cup butter, melted
1 1/8 cup sugar
7 eggs
3/4 cups flour
6 ramekins
---
Step 1/3
Melt dark chocolate and add melted butter and mix well. Set aside. In another bowl, combine sugar and eggs. Add the melted chocolate and whisk together. Add flour, whisk well. Pour the batter into 6 ramekins and bake for 12 minutes at 350° F.
Step 2/3
In a pan, melt the toffee. Place a small bowl upside on a plate and swirl the caramel on the bottom of the bowl. Set aside to harden. Repeat 5 more times.
Step 3/3
When molten chocolate cake comes out of oven and cools slightly, place a caramel nest on top of the ramekin and insert a Mini Magnum ® inside of the of the cake. Enjoy.