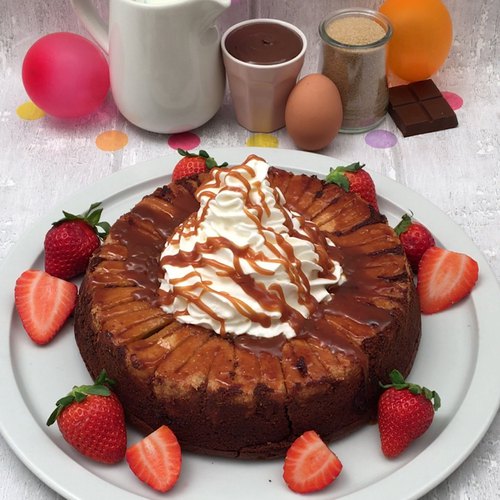 Chocolate Swirl Cake
This cake don't need more press! 💅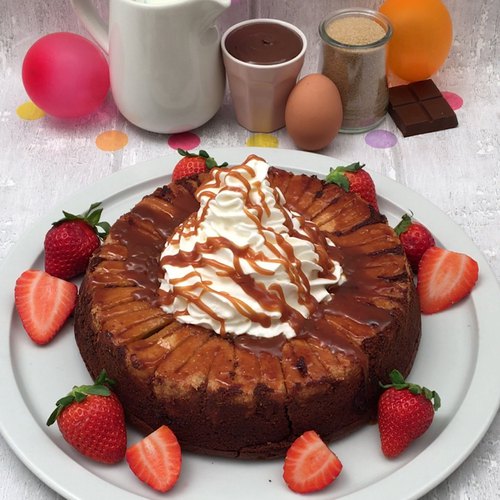 ---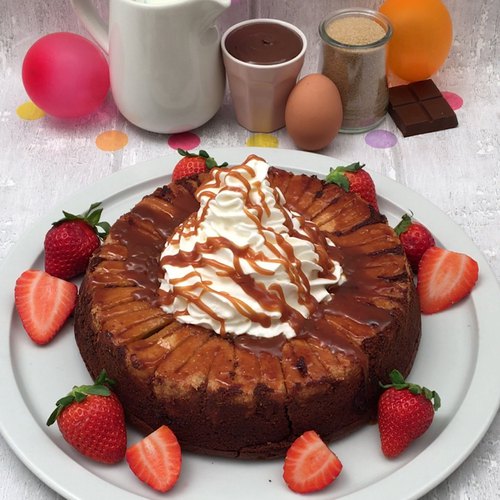 ---
Ingredients for 6 people
2 rectangular puff pastries
1 1/3 sticks butter, melted
1/2 cup of flour
3 eggs
3/4 cup of sugar
7 oz of dark chocolate, melted
brown sugar
whipped cream
caramel sauce
---
Tools
Round cake pan
Ramekin
---
Step 1/3
Cut the puff pastry in 3 lengthwise, brush the resulting strips with 2 tbsp of melted butter and sprinkle with brown sugar. Fold the strips in half lengthwise, seal the edges together and fold in an accordion shape.
Step 2/3
Place the ramekin in the center of the cake pan and arrange the strips of dough side by side all around. Bake for 30 minutes at 350 °F.
Step 3/3
Mix the flour, eggs, sugar, remaining melted butter, and melted dark chocolate and pour this mixture over the cake in the cake pan. Return to the oven for 15 minutes at 375 °F. Demold the cake, place whipped cream in the middle, drizzles with caramel sauce, slice and enjoy!