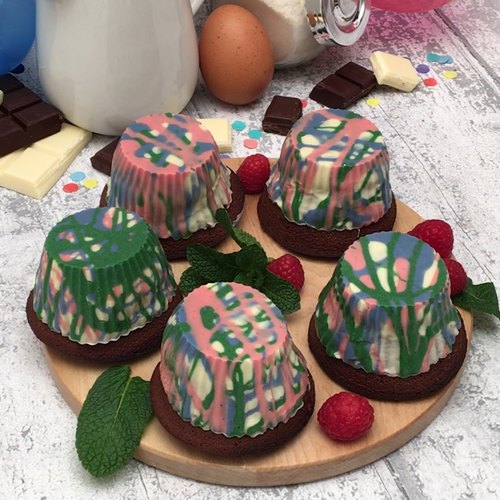 Tie-Dye Cupcakes
Fun, colorful, and easy to make :)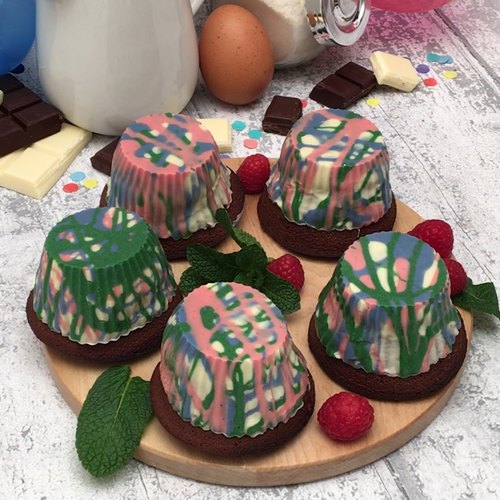 ---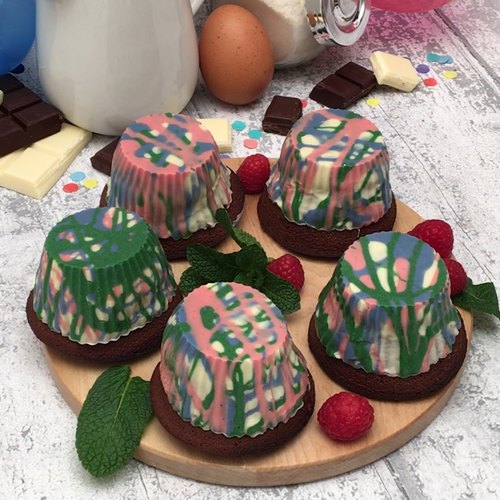 ---
Ingredients for 6 people
1/3 cup of flour
1/2 cup of sugar
7 oz of dark chcocolate
1/2 cup of butter
10 1/2 oz of white chocolate
5 eggs
whipped cream
food coloring, blue, red, & green
---
Tools
Muffin tin
Silicone cupcake liners
---
Step 1/4
Divide the melted white chocolate in 2 and divide one half into 3. Add food coloring to each of the 3 portions. Drizzle lines of the 3 colors in each silicone liner.
Step 2/4
Then pour the colorless white chocolate into the liners so that they cover the coloured lines. Freeze for 1 hour.
Step 3/4
Combine the flour, sugar, dark chocolate, and melted butter, then add the eggs and fill the muffin tin with batter. Bake for 7 minutes at 350 °F.
Step 4/4
Remove the cupcakes from the oven, take the chocolate liners out of the freezer and place them on top of the hot muffins. Let melt and eat with whipped cream.