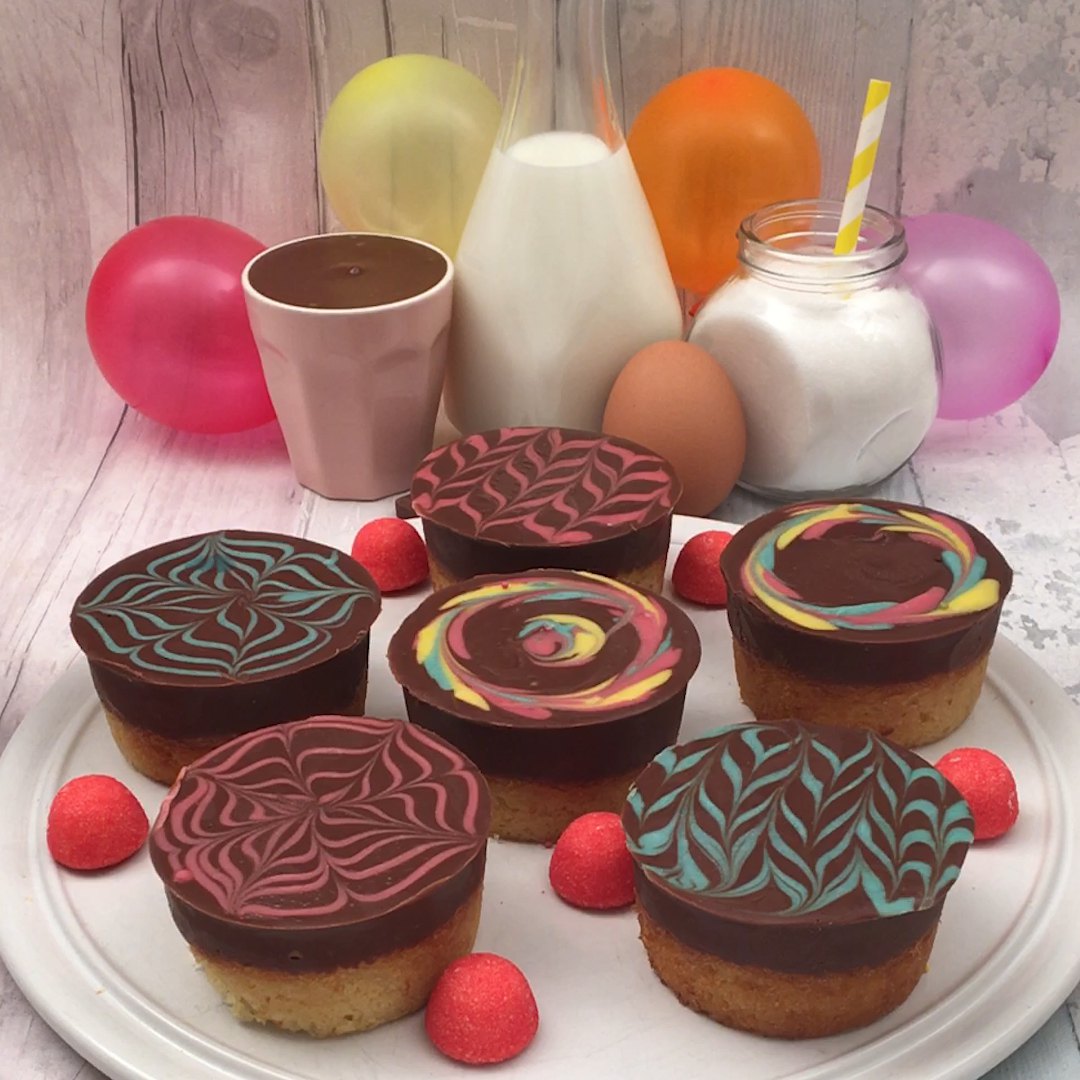 Colorful Muffins
Colorful, tasty, and delicious 😍
Made by you!
Ingredients
1 2/3 cups flour
3/4 cup sugar
4 tsp baking powder
2 eggs
4/5 cup milk
1/2 cup butter
2 squares dark chocolate
1 1/4 cups white chocolate
1 1/4 cups milk chocolate
Yellow food coloring
Blue food coloring
Red food coloring
1 muffin tin
3 piping bags
Toothpicks
1. Mix flour, sugar, and baking powder. In another bowl, mix the eggs, milk, and melted butter. Add the first mixture to the second and pour into the muffin tin. Place 1 square of dark chocolate in 2 compartments, 1 square of white chocolate in 2 others and 1 square of milk chocolate in the last 2, then bake for 15 minutes at 350 °F.
2. Melt the remaining white chocolate and divide it into 3 containers. Add 1 color of food coloring to each. Add the colored chocolates into the piping bags. Remove the muffins from the oven and spread the remaining melted milk chocolate on each muffin.
3. Draw various shapes on the muffins with the piping bags. Form swirls and draw lines in them with a toothpick, draw lines of each color and blend them with the toothpick, form dots of all colors. Place in a cool place for 15 minutes, remove from the mold and enjoy!
Similar recipes from Chefclub