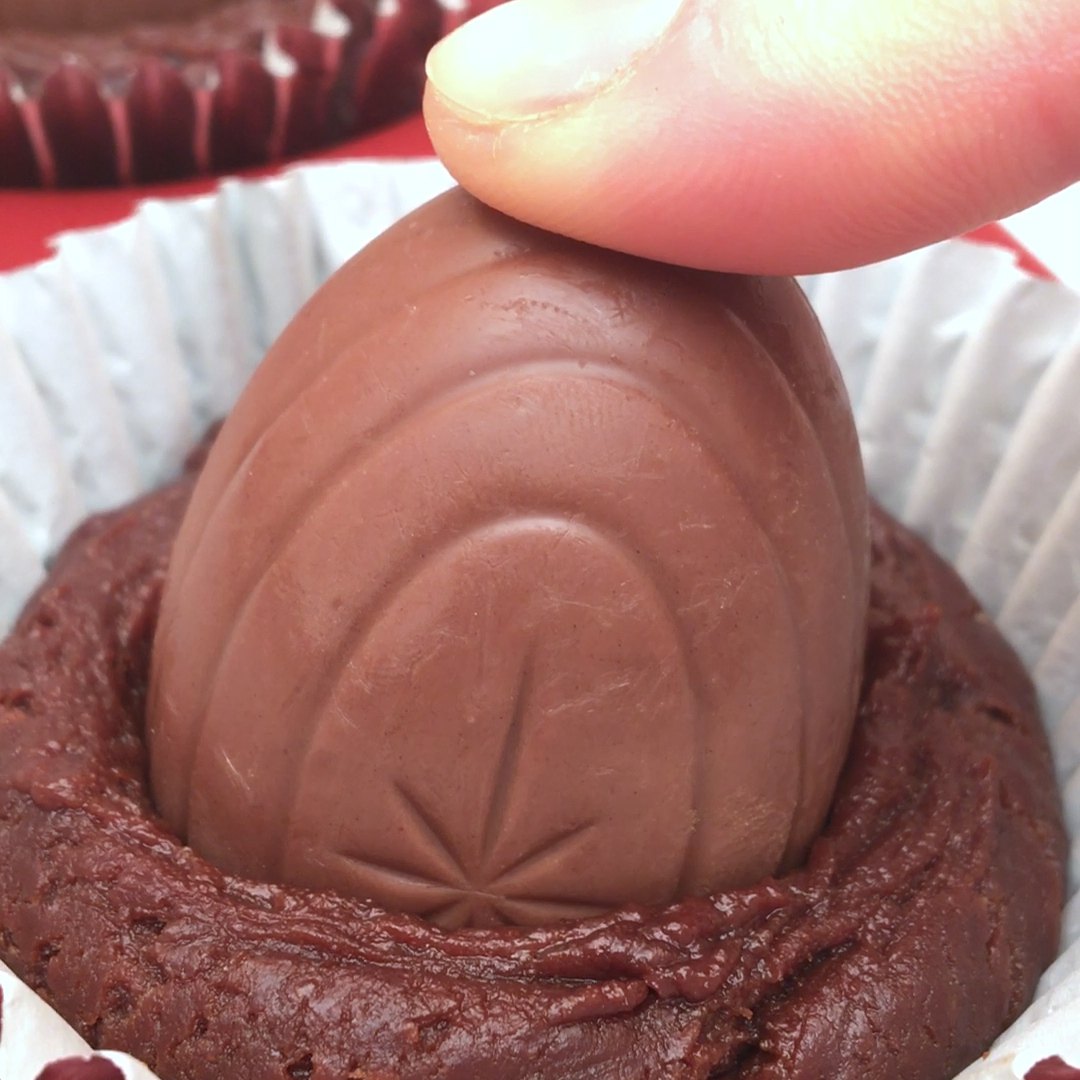 Cream Egg Cupcakes
How do you eat yours?
Total time: 30 minutes
Ingredients for 6 people
2 1/2 sticks butter
1 cup dark chocolate
1 cup sugar
1/2 cup water
2 eggs
2 cups self-rising flour
1 tsp vanilla extract
2 tbsp instant coffee
6 chocolate cream eggs
Whipped cream
Caramel sauce
Sprinkles
Mini eggs
---
Tools
6-muffin tin
---
Step 1/2
Melt butter, sugar, chocolate, coffee and water, then cool. Add eggs, vanilla and flour, then mix well.
Step 2/2
Put 1 scoop into each muffin tin, then add a frozen cream egg, then the rest of the batter. Bake for 20 - 22 minutes at 320 °F. Cover with whipped cream, caramel sauce, cocoa powder and mini eggs, then serve.