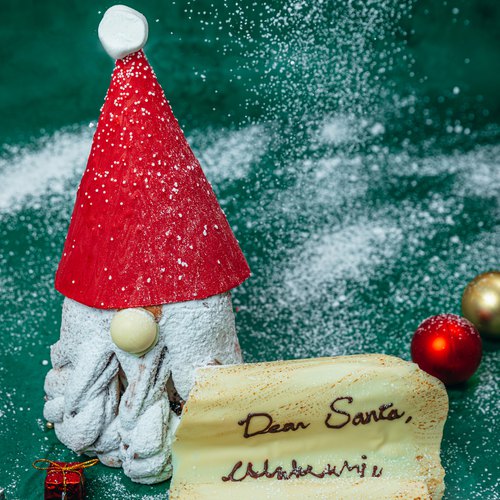 Santa's Midnight Snack
Santa's Midnight Snack! With an edible letter ☕🎅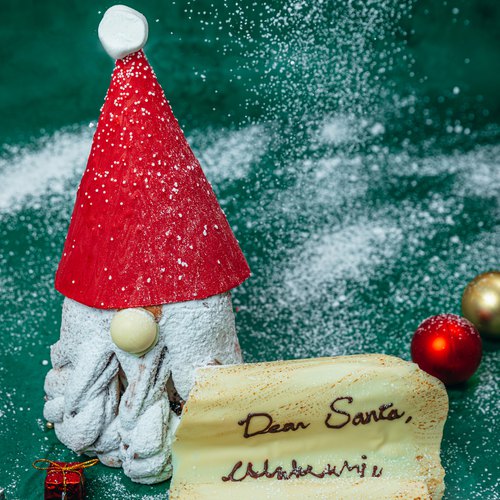 ---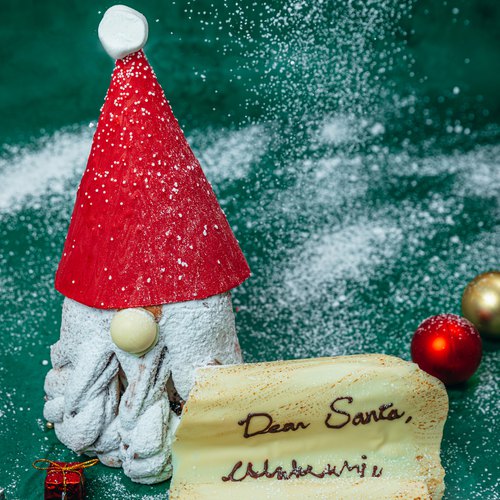 ---
Total time: 3 hours 35 minutes
Prep time: 3 hours , Cook time: 15 minutes, Rest time: 20 minutes
Ingredients for 4 people
4 cups of flour
1/4 cup of butter
1 egg
1 cup of milk
2.3 tbsp of yeast
2 pinches of salt
4 tbsp of sugar
1 tbsp of chocolate hazelnut spread
1 tsp of instant coffee
1 tsp of vodka
Red food coloring
2 tsp of dark chocolate
11 oz of white chocolate
1 chocolate lindt balls
Powdered sugar
---
Tools
Plastic sheet protector
Pastry brush
Cardboard
---
Step 1/3
Mix flour, egg, butter, sugar, yeast, salt and milk until you obtain a smooth dough. Allow to rise overnight. Take 3.5 oz of dough and put a spoonful of spread. Roll and shape into a square. Create several strips and twist all of them. Hang on the mug and bake 15 minutes at 350°F.
Step 2/3
Dye the white chocolate red and create a cone shape for Santa's hat (with the cardboard). Allow to set. Create a white chocolate scroll with a plastic sheet protector. Mix vodka and coffee. Brush the mixture on the white chocolate. Allow to set. Pipe your letter to Santa on the scroll with melted dark chocolate.
Step 3/3
Cut the Lindt in half and place to create Santa's nose. Pour milk into the mug and place the chocolate Santa hat on top. Sprinkle powdered sugar on the brioche beard. Serve with the white chocolate scroll and enjoy!