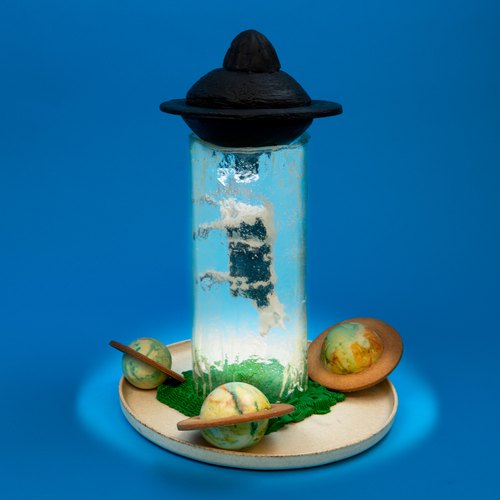 Space Invasion Dessert
Space Invasion Dessert! Your taste buds will get abducted 👽🛸🐄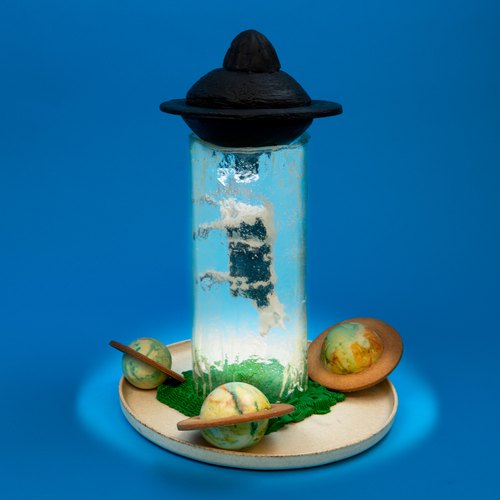 ---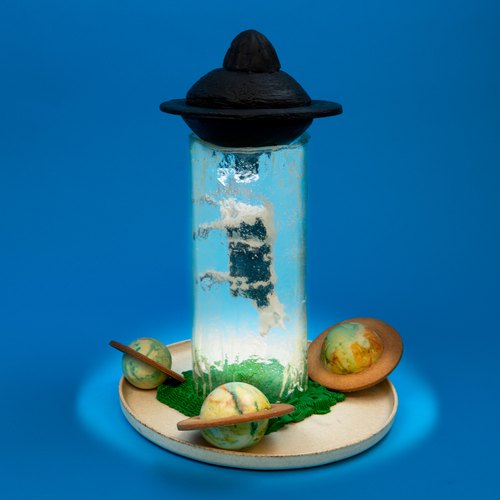 ---
Total time: 2 hours 50 minutes
Prep time: 1 hour 30 minutes, Cook time: 20 minutes, Rest time: 1 hour
Ingredients for 2 people
7 oz of white chocolate
3/5 cup of butter
3/5 cup of sugar
1 egg
Food coloring
Lemon curd
2 cups of flour
1 cup of isomalt
3 tbsp of glucose syrup
Green buttercream
---
Tools
Piping bag
---
Step 1/5
Mix the butter, sugar, egg and flour together. Refrigerate for 30 minutes. Make 2 large discs and place in 2 bowls. Create rings with the dough. Bake everything at 320°F for 15-20 minutes.
Step 2/5
Garnish the 2 dough shells with lemon curd and allow to set. Assemble the 2 to create the spaceship and make the cockpit with a lemon squeezer.
Step 3/5
Take half-sphere molds and sprinkle with water. Brush with different food colorings and shake. Pour white chocolate into the molds and remove the excess. Allow the spheres to set. Glue the dough rings to the spheres.
Step 4/5
Heat the isomalt and liquid glucose to 350°F. Pour onto parchment paper and cover with another sheet. Roll out into a rectangle with a rolling pin. Shape into a tube and remove parchment paper.
Step 5/5
To assemble, pipe a little green buttercream into a plate. Place the tube upright. Hang a toy cow on the ship and place the ship on the tube. Place the planets around. Serve and enjoy!