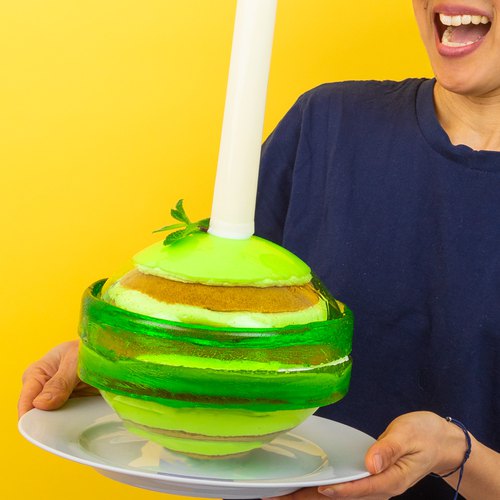 Green Apple & Vodka Lollipop
Green Apple & Vodka Lollipop! Get tipsy with candy 🤣🍸🍭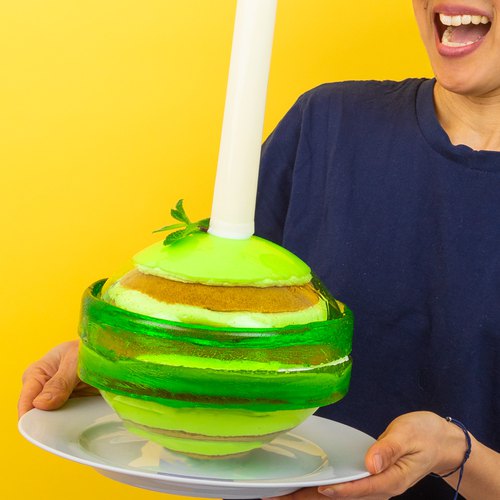 ---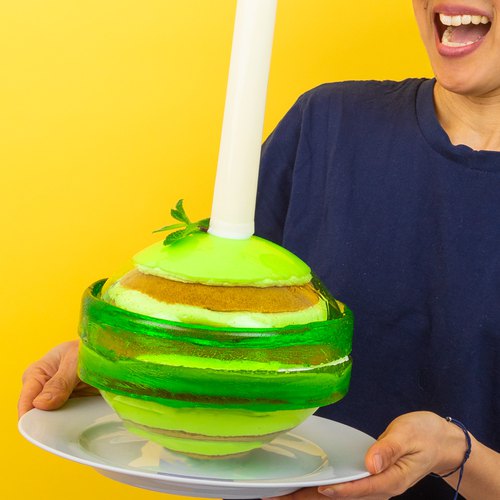 ---
Total time: 1 hour 5 minutes
Prep time: 30 minutes, Cook time: 35 minutes
Ingredients for 8 people
1 bag of lollipops
8 egg
1.2 cups of sugar
2 cups of flour
1.7 cups of heavy cream
2 tbsp of powdered sugar
14 oz of white chocolate
1/2 cup of vodka
1 cup of apple juice
Green food coloring
Butter
Lime zest
---
Tools
Cling wrap
---
Step 1/4
To create a caramel, melt the lollipops in a skillet and add a few drops of green food coloring. Pour the caramel onto cling wrap that is stretched over a large salad bowl. Use a cake ring to gently press down on the cling film to form a sugar dome. Let it cool, then repeat the process to create two half-spheres.
Step 2/4
Mix the eggs and sugar with a whisk until you obtain a frothy mixture. Sift the flour and gradually incorporate it into the mixture. Pour the batter into a greased round mold and bake for 35 minutes at 350°F.
Step 3/4
Mix the heavy cream, the mascarpone and the powdered suga. Place the preparation in a piping bag. Pipe the cream in the center of the sugar half-sphere and sprinkle with lime zest. Cut thin slices of apples and place them on the cream. Cut the sponge cake into 3, place a piece of sponge cake on the apples, then repeat this process to create 3 layers of sponge cake, cream and apples. Close with the second sugar sphere to form a giant lollipop.
Step 4/4
Melt the white chocolate and pour it into a rolled up plastic sheet protector. Pour a circle of white chocolate on parchment paper and hold the plastic tube vertically on the chocolate disc. Allow to set. Place the white chocolate tube on the sugar sphere to form the stem. Pour vodka and apple juice into the stem. Pour into shot glasses, serve with a wedge of lime and a mint leaf. Enjoy!