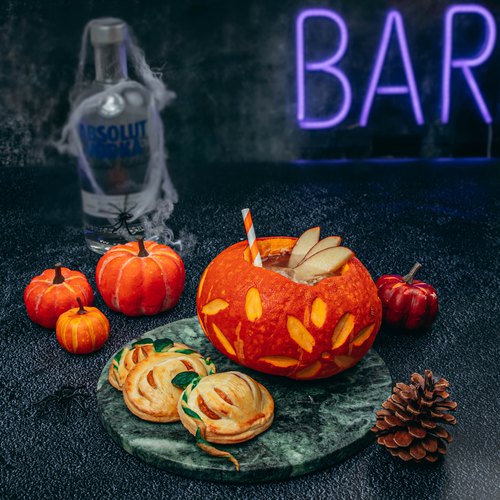 Pumpkin Hand Pie & Cocktail
Pumpkin Hand Pie & Cocktail! You will only have pies for this recipe 🎃🍸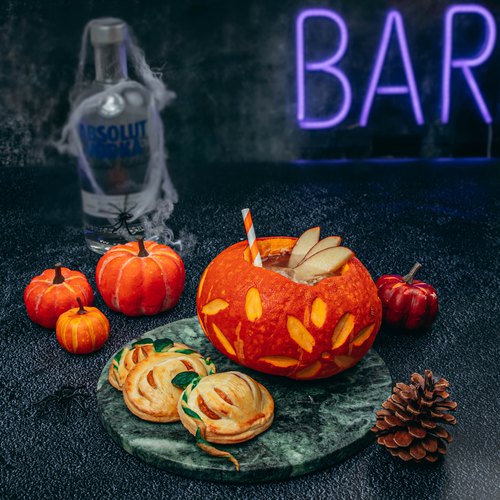 ---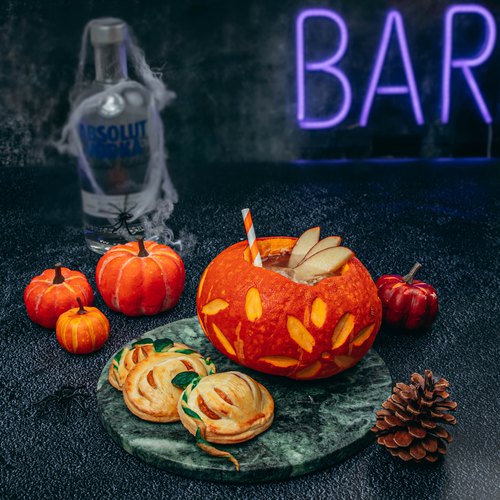 ---
Total time: 12 minutes
Cook time: 12 minutes
Ingredients for 3 people
1 can of pumpkin puree
1 cup of sugar
1 egg
1 apple
3 mini-pumpkins
2 pie doughs
3 cups of cream cheese
Brandy
Vodka
Sparkling cider
Pomegranate
Orange juice
Cinnamon
---
Tools
parchment paper
---
Step 1/3
In a bowl add pumpkin puree, cream cheese, sugar, cinnamon and egg. Mix until well combined. Place in a piping bag.
Step 2/3
Cut pumpkin shapes into pie dough and place on baking sheet lined with parchment paper. Pipe pumpkin puree mixutre onto bottom half of pie dough and place another pie dough on top. Cut thin lines in the top dough. Press pie dough together to seal. Brush with egg wash and bake for 10-12 minutes or until golden brown.
Step 3/3
Add ice to the mini pumpkins along with 2 shots of vodka, 1 shot of brandy, 1/4 cup of orange juice and top with sparking cider. Garnish with sliced apples and pomegranate seeds. Serve with the hand pies and enjoy!