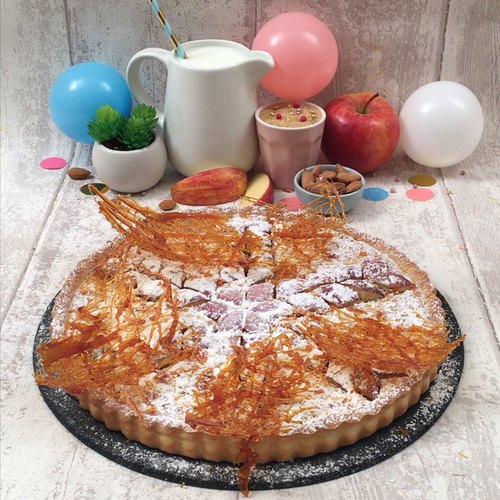 Apple Pie Snowball
Perfect for winter. ❄️❄️❄️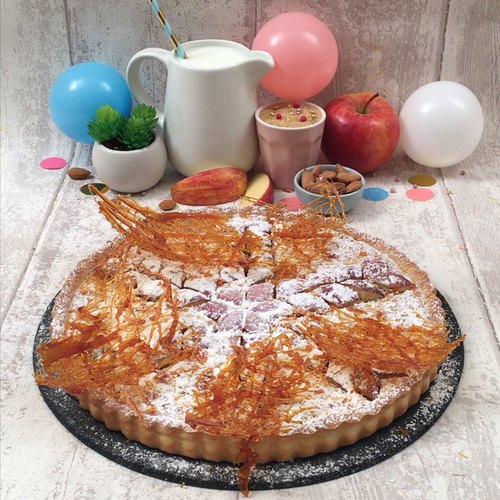 ---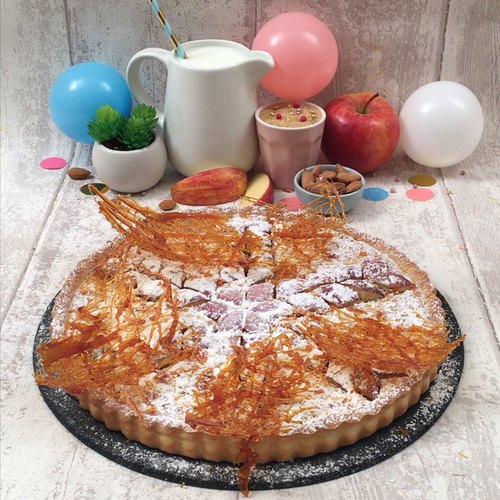 ---
Ingredients for 6 people
1 pie crust
1/2 cup of sugar
1/2 cup of butter
2 eggs
1 cup of almond flour
1 1/2 oz of rum
2 apples
caramel
powdered sugar
---
Tools
Pie plate
Mixing bowl
---
Step 1/3
Place the pie crust in the pie plate. Whisk together the sugar and butter and then beat in eggs. Mix in the almond powder and rum and pour the mixture into the pie plate. Bake for 20 minutes at 350 °F.
Step 2/3
Cut the apple into large sections around the core and then cut them into diamond-shaped pieces. Remove the pie from the oven and arrange the apple pieces on top to form a snowflake. Bake for a further 15 minutes at 350 °F.
Step 3/3
Place the salad bowl in the fridge for 30 minutes. Drizzle hot caramel over the bottom of the mixing bowl and let cool to form a caramel basket. Dust the pie with powdered sugar, place the caramel basket over top of the tart, dust again with powdered sugar, break up the caramel bowl, and enjoy.