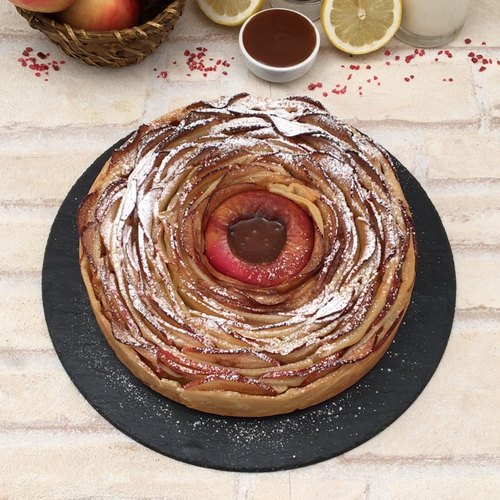 XXL Apple Pie
Aunt Sue called, she wants this recipe. ☎️❤️🍎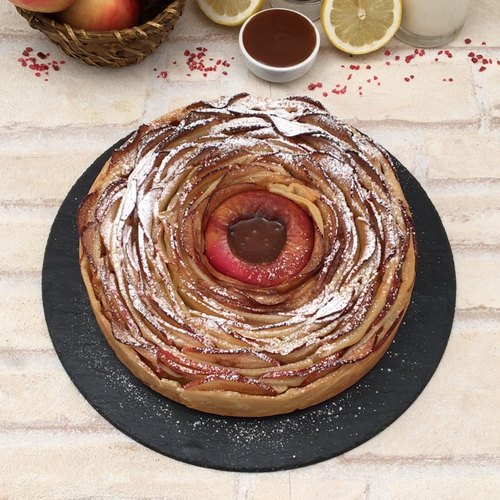 A great new Thanksgiving recipe.
---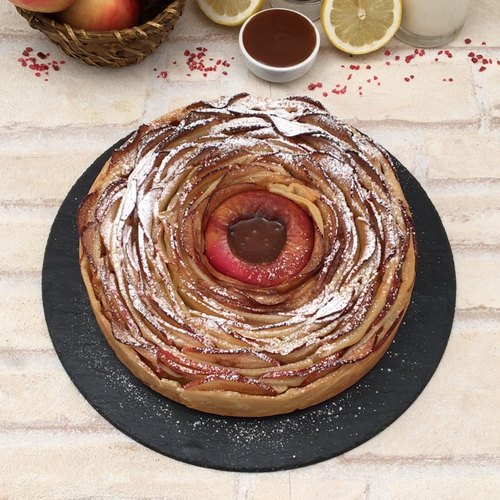 ---
Total time: 2 hours 30 minutes
Ingredients for 6 people
6 puff pastry
12 apples
3 tbsp of cinnamon
4 tbsp of brown sugar
1/3 cup of butter
3/4 cup of caramel sauce
powdered sugar
---
Tools
9-inch spring-form pan
Melon baller
Mandolin slicer, or good knife
---
Step 1/2
Brush puff pastry with melted butter, sprinkle with cinnamon and brown sugar and cut into 4 even stripes. Repeat on all 6 puff pastry sheets. Core apples and slice in thin rounds, leave one apple cored but unsliced. Place on puff pastry stripes with just a little hanging over the edge. Using the unsliced apple, roll the apple-lined pastry around the apple until every puff pastry sheet is used. Place in a greased spring form pan.
Step 2/2
Fill apple with caramel and bake at 350 °F for 1 hour and 20 minutes. Remove from oven when golden and unmold. Dust with powdered sugar and serve!