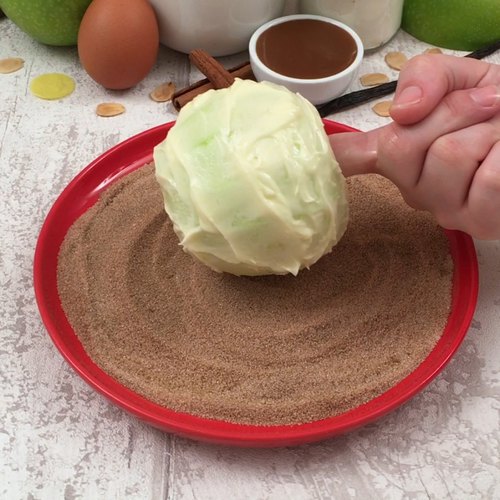 Thousand-Layer Apples
Strudel my heart away! ❤️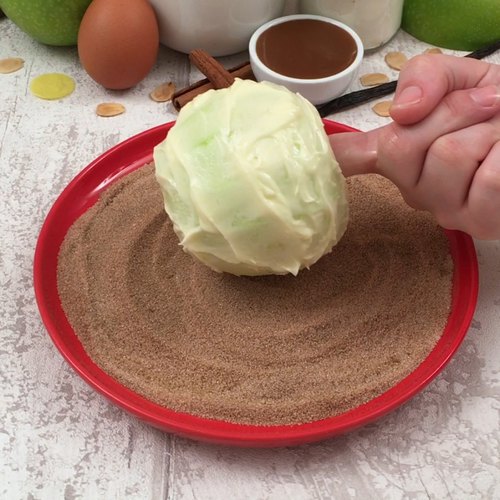 ---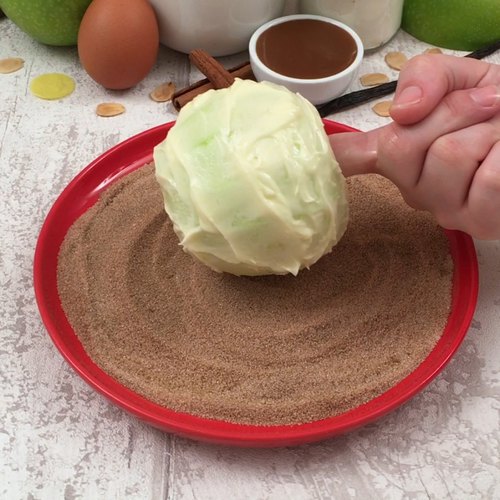 ---
Ingredients for 6 people
5 granny smith apples, peeled and cored
2 cups of butter, softened
1/4 cup of sugar
1 tablespoon cinnamon
1 tablespoon vanilla sugar
1 tablespoon french 4 spice blend
1/2 stick butter
3 cups of flour
1 egg
pinch of salt
2/3 cup of water
2 cups of canola oil
1 cup of blanched almonds
caramel sauce, optional
whipped cream, optional
vanilla ice cream, optional
---
Tools
Masher
Rolling pin
Laminated mat
Kitchen shears
---
Step 1/3
Peel and core 3 granny smith apples. Dip each apple into the butter to coat them evenly. In a bowl, combine cinnamon, vanilla sugar and French 4 spice mix. Roll the butter coated apples into the sugar mixture and place in a glass baking dish. Place a slice of butter on top of each apple and bake for 30 minutes at 350 ° F. Mash the apples and set aside.
Step 2/3
In a bowl, combine flour, egg salt and water. Mix with your hands to form a dough. Cover the dough with canola oil and set aside for 3 hours.
Step 3/3
Drain canola oil, and roll the dough on a large laminated mat thin enough to see the image through the dough. Spread the mashed apple on the dough evenly and cover with apple rings and blanched almonds. Using a clean kitchen towel, lift the dough to fold it. Cut slits across the top with kitchen shears and arrange the slits in an alternating pattern. Bake for 20 minutes at 350° F. Drizzle with caramel, add blanched almonds, ice cream and whipped cream, if desired. Enjoy.