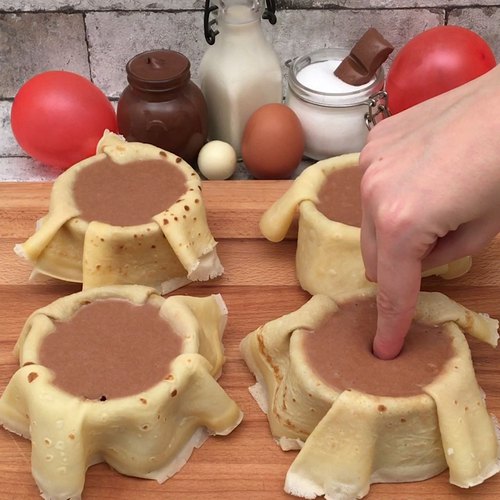 Chocolate Pancakes!
Little parcels of melted chocolate that everyone will love :)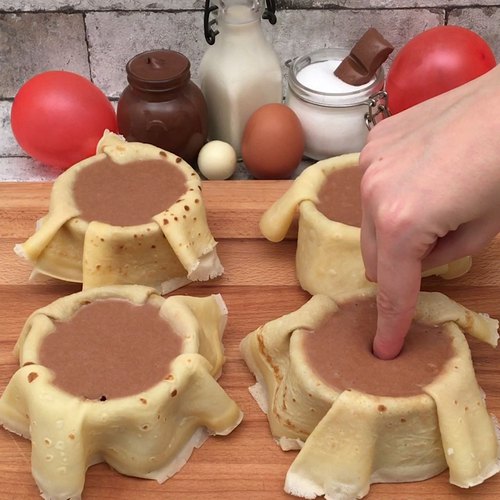 ---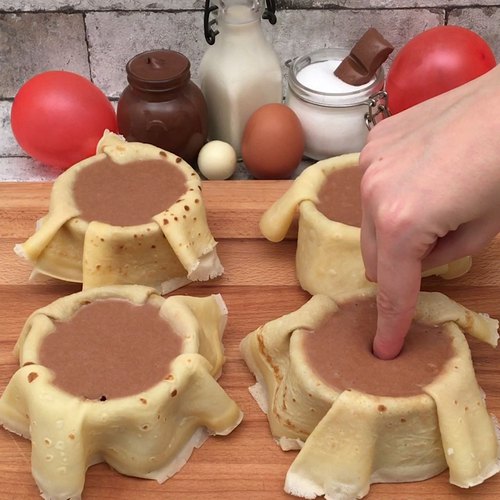 ---
Ingredients for 4 people
2 cups of milk
2 1/4 sticks butter
4 white lindt chocolate balls
canned whipped cream
caramel cadbury chocolates
2 cups of flour
5 eggs
3 tbsp of sugar
---
Step 1/3
Mix the flour, sugar, milk and eggs to create a thin batter for crepes. Use all of the batter to make crepes, then set aside.
Step 2/3
Mix the second portion of flour, eggs and sugar together. Melt down the caramel chocolate candies and add to the batter with melted butter. Mix together.
Step 3/3
Line cups with a crepe, then fill the cups with the chocolate batter. Add a Lindt candy to the center, then bring the edged of the crepes together. Seal with a toothpick and bake 5 minutes at 335 °F. Slice open and enjoy.