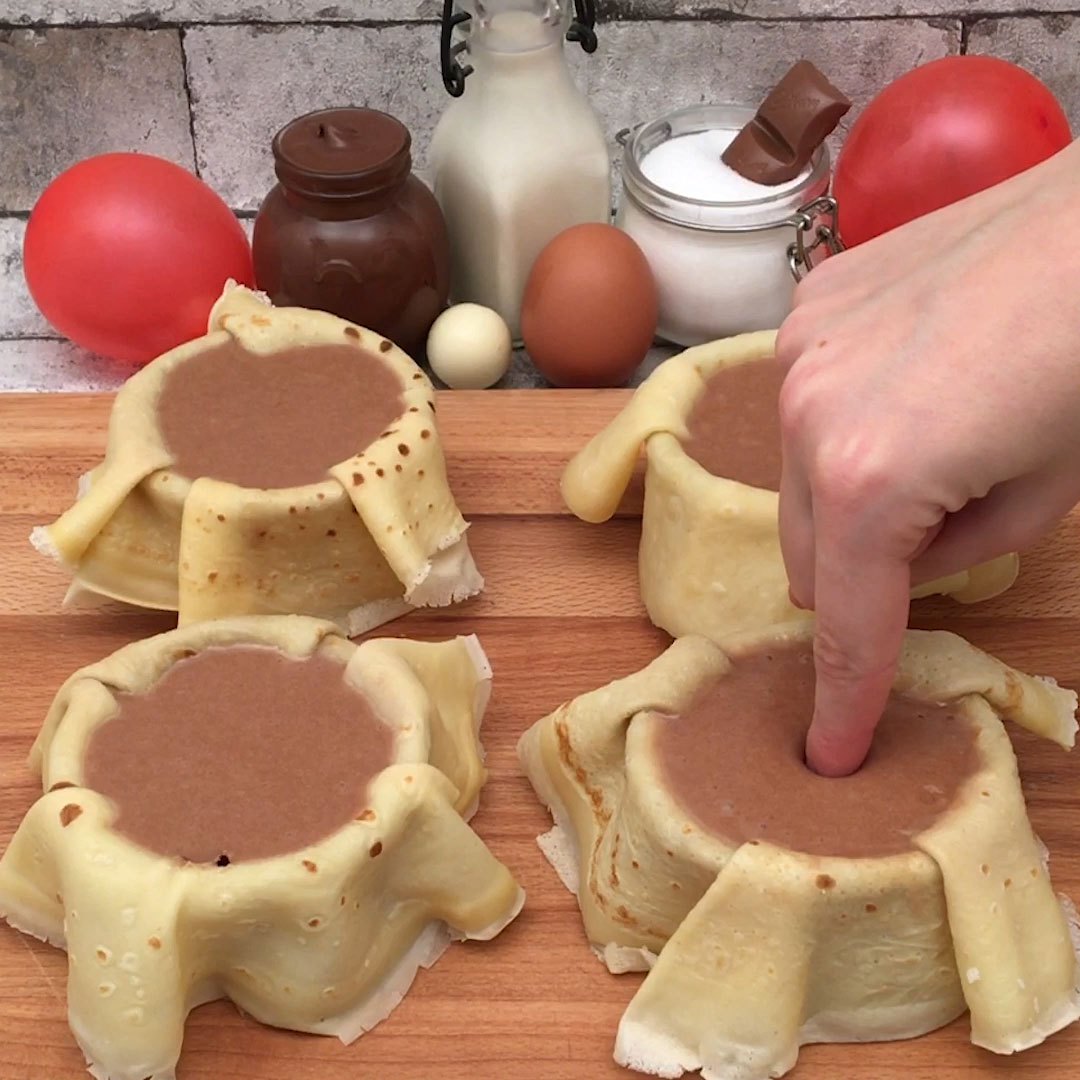 Chocolate Pancakes!
Little parcels of melted chocolate that everyone will love :)
Made by you!
Ingredients
5 eggs
2 cups flour
2 cups milk
3 tbsp sugar
2 1/4 sticks butter
4 white Lindt chocolate balls
Canned whipped cream
Caramel Cadbury chocolates
2/3 cup flour
6 eggs
2/3 cup sugar
1. Mix the flour, sugar, milk and eggs to create a thin batter for crepes. Use all of the batter to make crepes, then set aside.
2. Mix the second portion of flour, eggs and sugar together. Melt down the caramel chocolate candies and add to the batter with melted butter. Mix together.
3. Line cups with a crepe, then fill the cups with the chocolate batter. Add a Lindt candy to the center, then bring the edged of the crepes together. Seal with a toothpick and bake 5 minutes at 335 °F. Slice open and enjoy.
Similar recipes from Chefclub