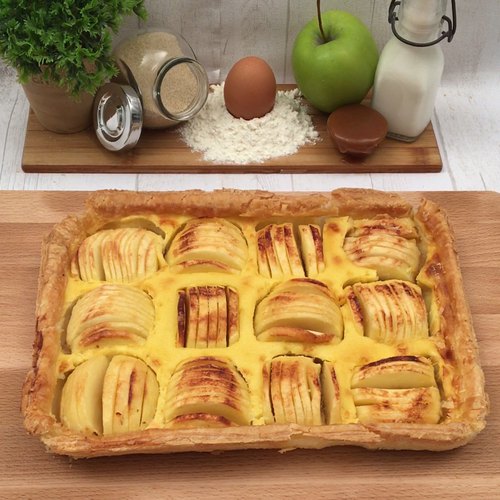 Apple Pie
Apple Pie! A beautiful new way to serve up this old classic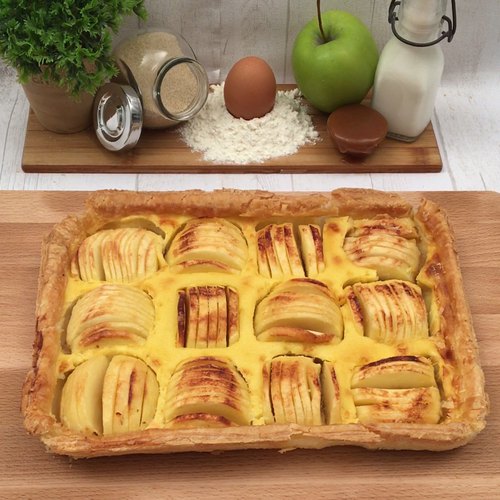 ---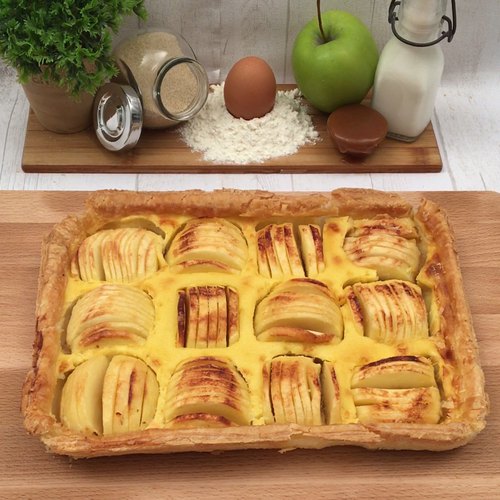 ---
Ingredients for 8 people
1 puff pastry sheet
6 apples
4 eggs
1 1/4 cups of milk
2/3 cup of flour
1/3 cup of sugar
5 tbsp of butter
brown sugar
vanilla ice cream
caramel sauce
---
Step 1/7
Cover a rectangular pie dish with the puff pastry and trim any excess dough off.
Step 2/7
Peel the apples and cut them in half. Then remove the stem and core from each apple.
Step 3/7
Slice the apples and then arrange them in the dish in the original apple shape.
Step 4/7
Using a whisk, combine the eggs, milk, flour, sugar and melted butter.
Step 5/7
Pour the mixture into the dish between the apples and sprinkle the apples with brown sugar.
Step 6/7
Bake for 20 minutes at 350°F.
Step 7/7
Decorate the apple pie with vanilla ice cream and top with caramel sauce then enjoy.