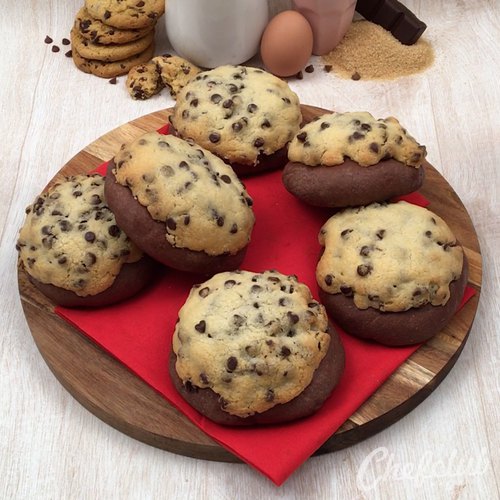 BBCookies
The pinnacle of cookie perfection! 😍🍪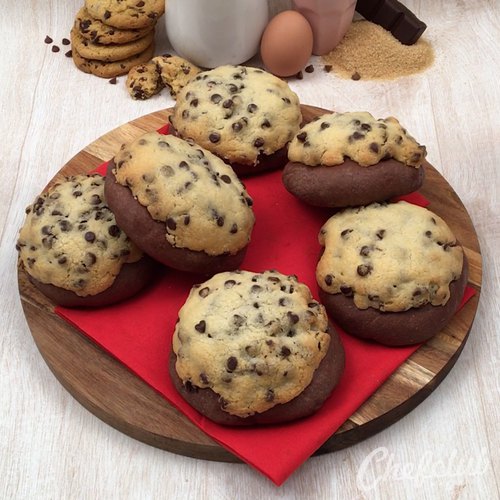 ---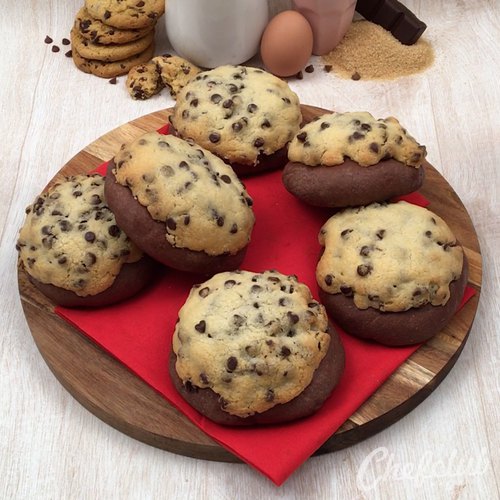 ---
Ingredients for 6 people
2 tsp of baking powder
4 cups of flour
2 tbsp of cocoa powder
1 cup of water
6 tbsp of chocolate hazelnut spread ®
1/3 cup of butter
1/2 cup of sugar
chocolate chips
4 eggs
---
Tools
Baking tray
Parchment paper
---
Step 1/3
Mix the baking powder, 2 3/4 cups flour, cocoa powder, 3 eggs, 2 3/4 tbsp sugar, and water and knead the dough well. Leave to rest for 1 hour, flatten the dough and then cut it in 6. Form 6 balls, flatten them and place 1 tablespoon of chocolate hazelnut spread ® in the middle of each one. Roll the chocolate hazelnut spread ® into a ball again.
Step 2/3
Mix the butter at room temperature with the remaining flour, sugar, 1 egg, and chocolate chips. Form into 6 discs on parchment paper and refrigerate for 20 minutes.
Step 3/3
Place 1 cookie disc on each bun ball and place them all on the baking sheet lined with parchment paper. Bake for 20 minutes at 350 °F, serve, and enjoy!