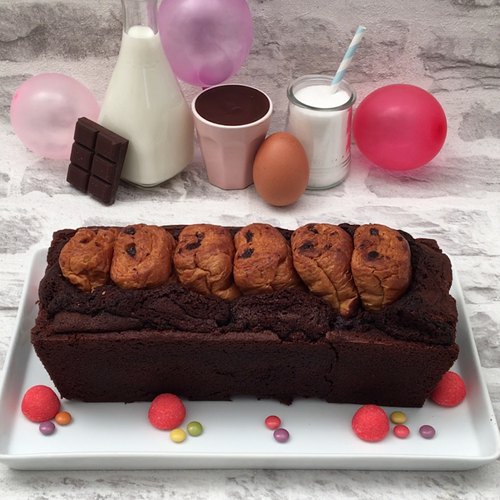 A Very French Cake
Have your croissant and cake too. 🥐🎂🇫🇷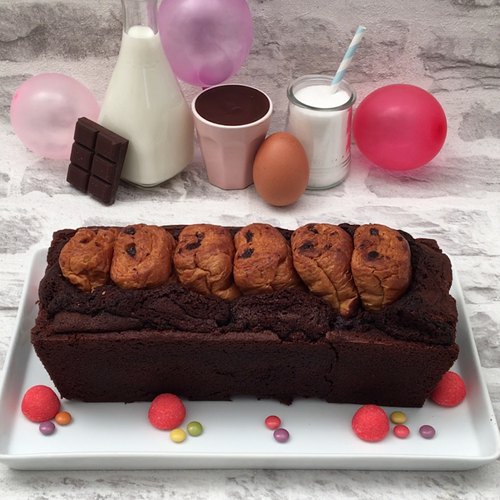 ---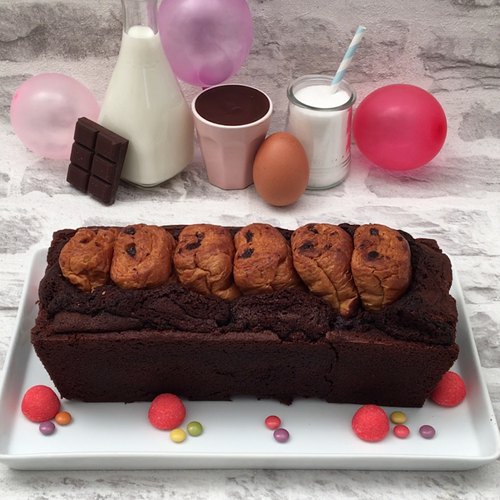 ---
Ingredients for 6 people
1 cup of chocolate hazelnut spread ®
2 rectangular puff pastries
2 cups of flour
4 eggs
1 1/4 cups of sugar
1 1/4 cups of butter, melted
1/2 cup of cocoa powder
2 1/3 tsp of baking powder
---
Tools
Freezer bag
Parchment paper
Loaf pan
---
Step 1/3
Pour the chocolate hazelnut spread ® into the freezer bag and cut one of the bottom corners of the bag to make a piping bag. Pipe 12 2.5" long strips of chocolate hazelnut spread ® onto parchment paper and freeze for 30 minutes.
Step 2/3
Cut the puff pastries in 3 widthwise. Place 1 strip of frozen chocolate hazelnut spread ® at one end of one of the strips of puff pastry and fold it inwards once. Place another chocolate hazelnut spread ® strip on top and fold the dough 3 times to make a chocolate croissant. Repeat with all the puff pastry. Arrange the chocolate croissants on a parchment paper lined baking tray and bake for 10 minutes at 350 °F.
Step 3/3
Combine the flour, eggs, sugar, melted butter, cocoa powder, and baking powder and pour the mixture into the loaf pan. Stick the croissants vertically into the batter in the loaf pan. Bake for 45 minutes at 300 °F. Remove from the oven, slice, and enjoy!