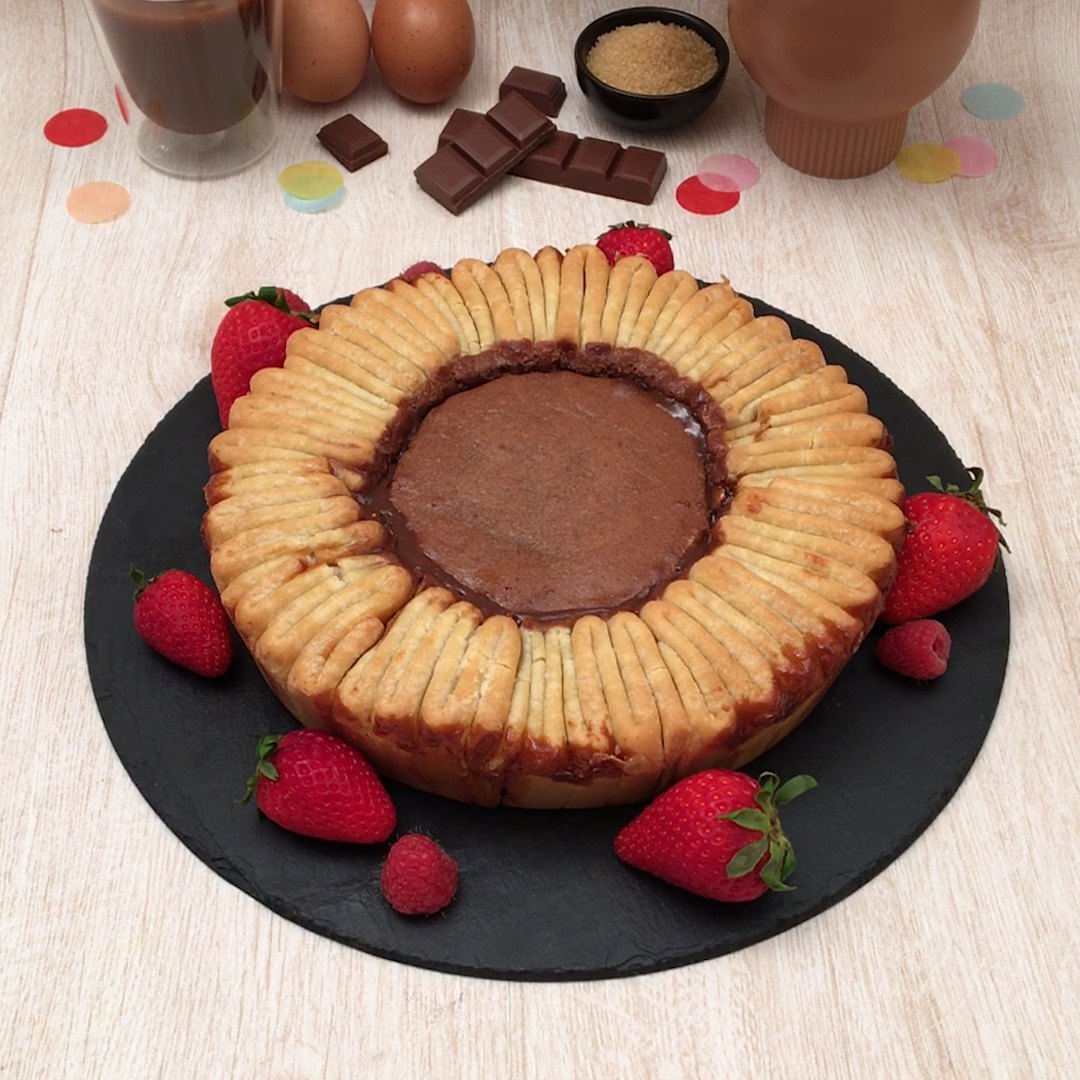 Accordion Cake with Melty Center
We're headed to chocolate town.
Total time: 25 minutes
Ingredients for 8 people
3 rectangular puff pastry
1 cup caramel sauce
4 eggs
1 1/4 cups flour
1/2 cup butter, melted
4 tbs sugar
7 oz milk chocolate
---
Tools
1 round cake pan
1 ramekin
Parchment paper
---
Step 1/3
Cut the puff pastry in 3 lengthwise and spread the caramel sauce on top. Fold each strip in half lengthwise to enclose the caramel and then fold them into accordion shapes.
Step 2/3
Lay parchment paper at the bottom of the cake pan and place the ramekin upside down in the middle. Arrange all the accordions side by side on their sides around the ramekin and bake for 15 minutes at 350 °F.
Step 3/3
Mix the eggs, flour, melted butter, sugar, and melted milk chocolate and replace the ramekin with this batter in the baking dish. Return to the oven for 15 minutes at 350 °F, remove from the pan, and enjoy by dipping the accordions into the melty center!