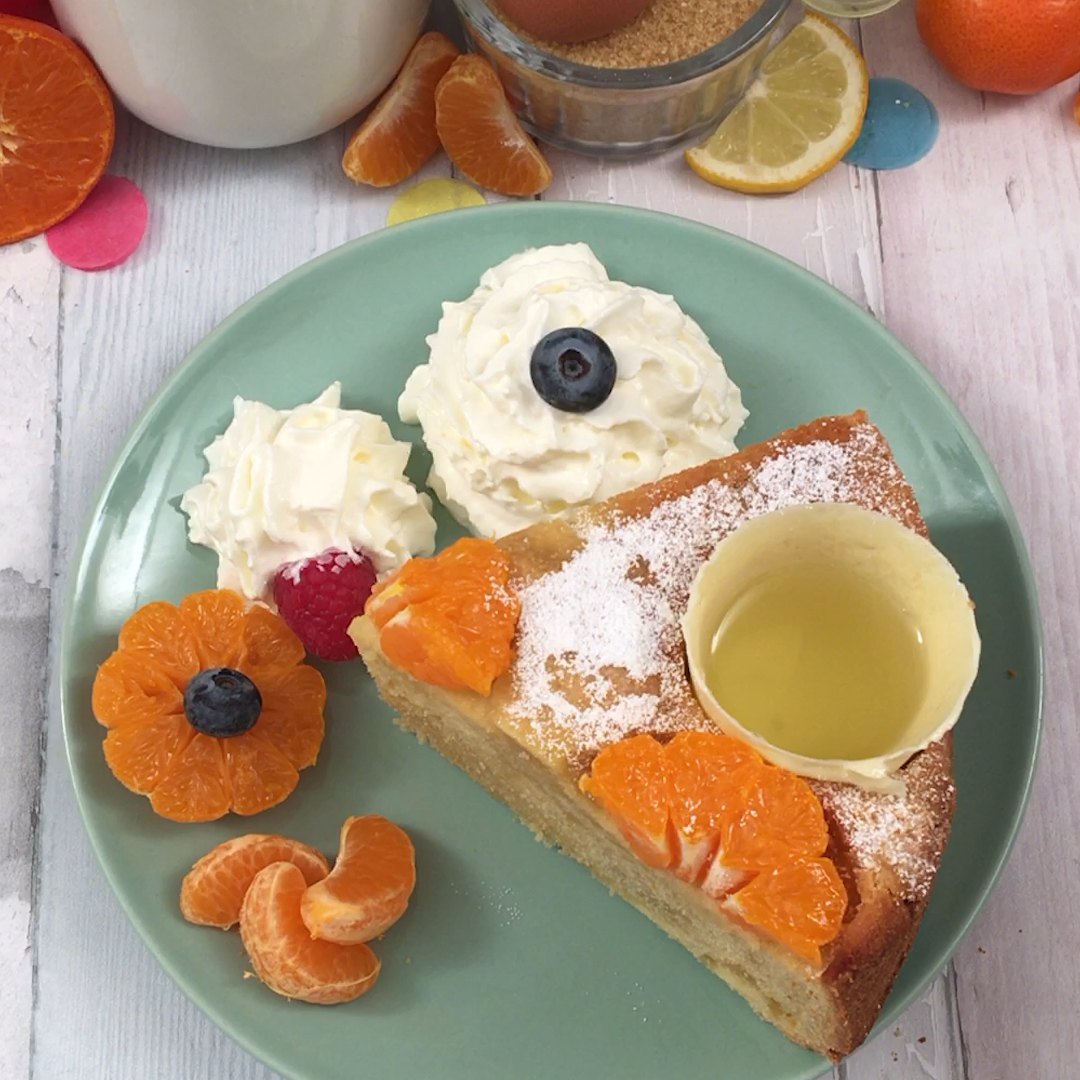 Citrus Cake
With a limoncello chaser!🍋🍊
Made by you!
Ingredients
5 mandarin oranges
1 cup butter
1 cup sugar
1/4 teaspoon salt
Clementine zest
1/8 cups limoncello
2 1/2 cups flour
1 teaspoon baking powder
6 eggs
1 cup melted white chocolate
Powdered sugar, for garnish
Tools
1 springform pan
5 shot glasses
Whisk
1. In a springform pan, place 4 shot glasses upside down. Sprinkle the bottom of the pan with enough sugar to cover it. Slice the top portion of the mandarin oranges and place them on the bottom of the pan, right side up. Set aside.
2. In a bowl, combine the butter, sugar, salt, zest and limoncello. Whisk to combine. Add flour, baking powder, and eggs. Mix until you have a smooth batter. Pour this batter into the springform pan. Bake for 1 hour at 350°F.
3. Fill a shot glass 3/4 full with water, place a teaspoon inside of the glass and freeze for 1 hour. Remove the frozen water and spoon from the glass and dip into a bowl of melted white chocolate. Allow the white chocolate to harden and remove. Repeat this process 3 more times.
4. Turn the cake upside down, remove the shot glasses and sprinkle with powdered sugar. Place the white chocolate cups into the holes and fill them with limoncello. Enjoy.
Similar recipes from Chefclub