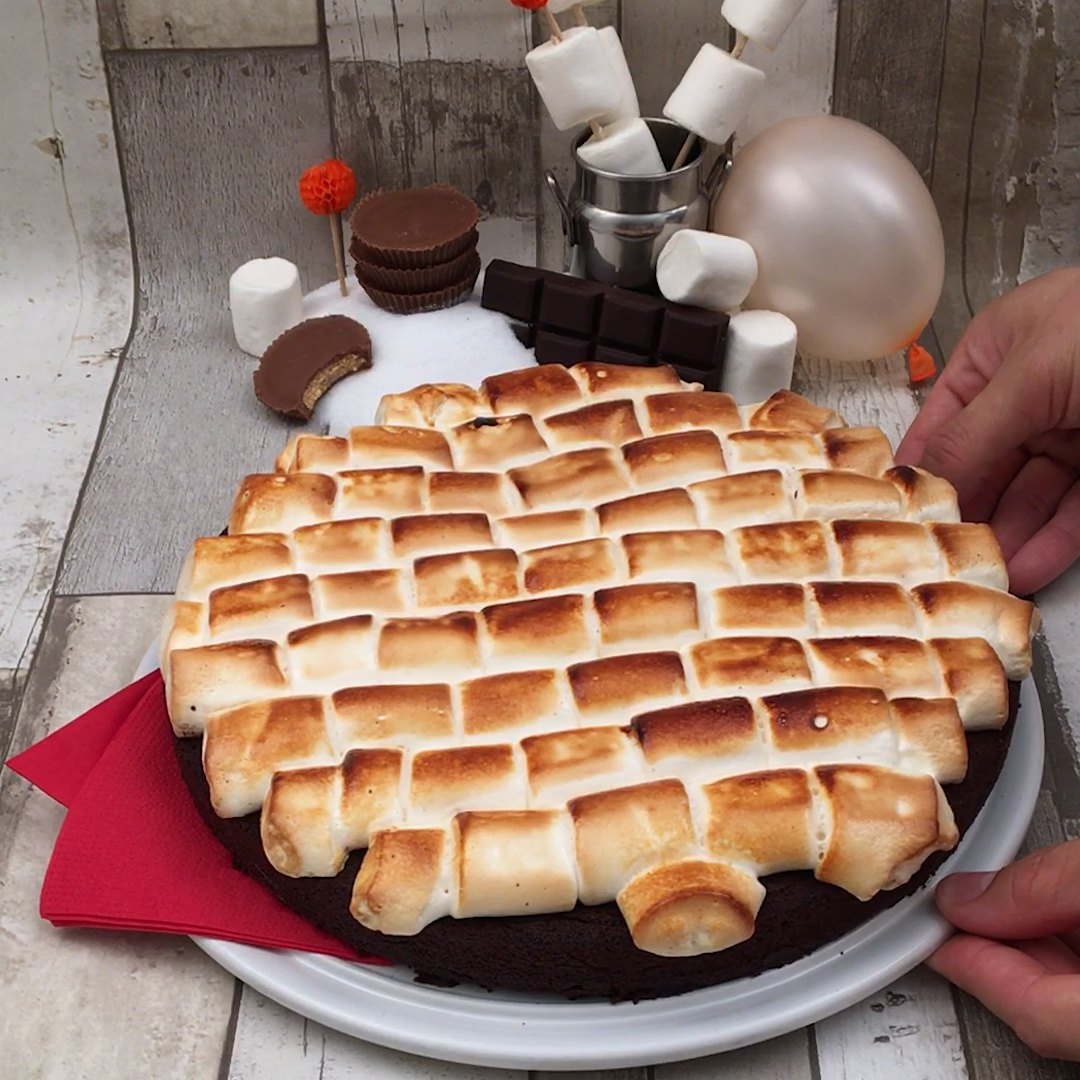 Fluffy Reeses Cake
You'll want "s'more" of this one ;)
Made by you!
Ingredients
1 3/4 cups dark chocolate
1 stick butter
1/2 cup sugar
1 cup flour
5 eggs
10 Reese's peanut butter cups
30 marshmallows
1. Mix flour and sugar, then add eggs and mix. In another microwave-safe bowl, mix the chocolate and the butter, melt in the microwave and mix to combine. Add the chocolate to the flour mixture and stir to combine.
2. Grease a cake pan and pour the cake mix inside. Arrange the Reese's cups on top. Bake 15 minutes at 335 °F. Remove from oven, decorate with marshmallows, and return to oven until the marshmallows melt. Let cool before removing from the pan, then slice and enjoy.
Similar recipes from Chefclub