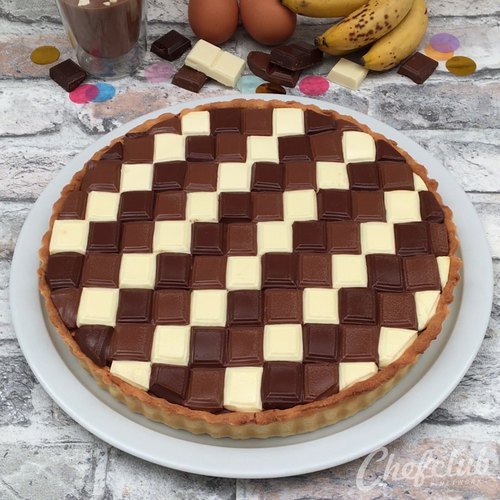 Triple Chocolate Banana Tart!
Tastes good, looks pretty 😍🍫🍌🍰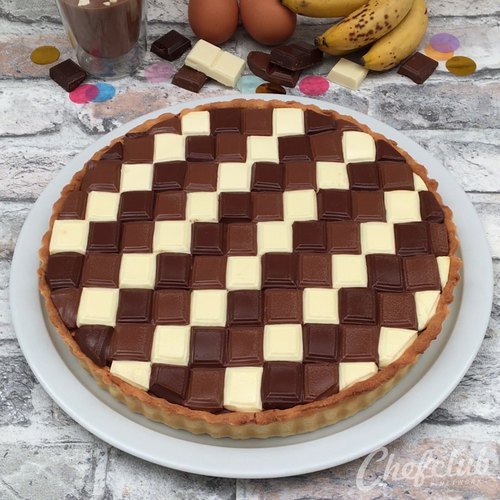 ---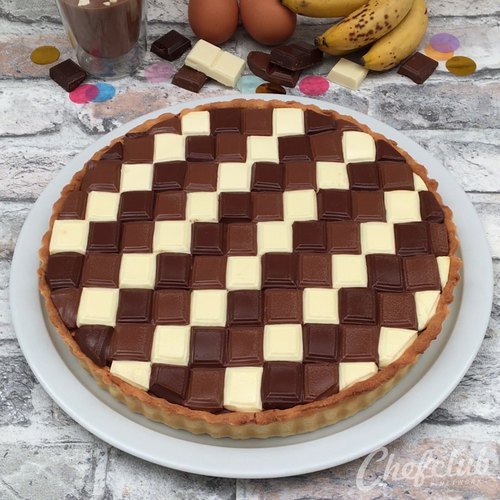 ---
Ingredients for 6 people
1 pie dough
3 bananas
5 eggs
1 1/4 cups of flour
1/2 cup of sugar
2 sticks butter
1/2 lb of dark chocolate
4 oz of milk chocolate
4 oz of white chocolate
---
Tools
Pie pan
---
Step 1/3
Place the pie dough in the pie pan and poke it with a fork. Bake 15 minutes at 350 °F. Slice the bananas and layer them over all the pie dough.
Step 2/3
Mix the eggs, the flour, the sugar, the melted butter and 10 ounces of the melted dark chocolate, then pour this mixture over the bananas in the pie pan. Bake 20 minutes at 350 °F.
Step 3/3
Remove from the oven, cover the pie with a grid of alternating squares of milk chocolate, dark chocolate and white chocolate. Bake for 2 additional minutes and then enjoy.