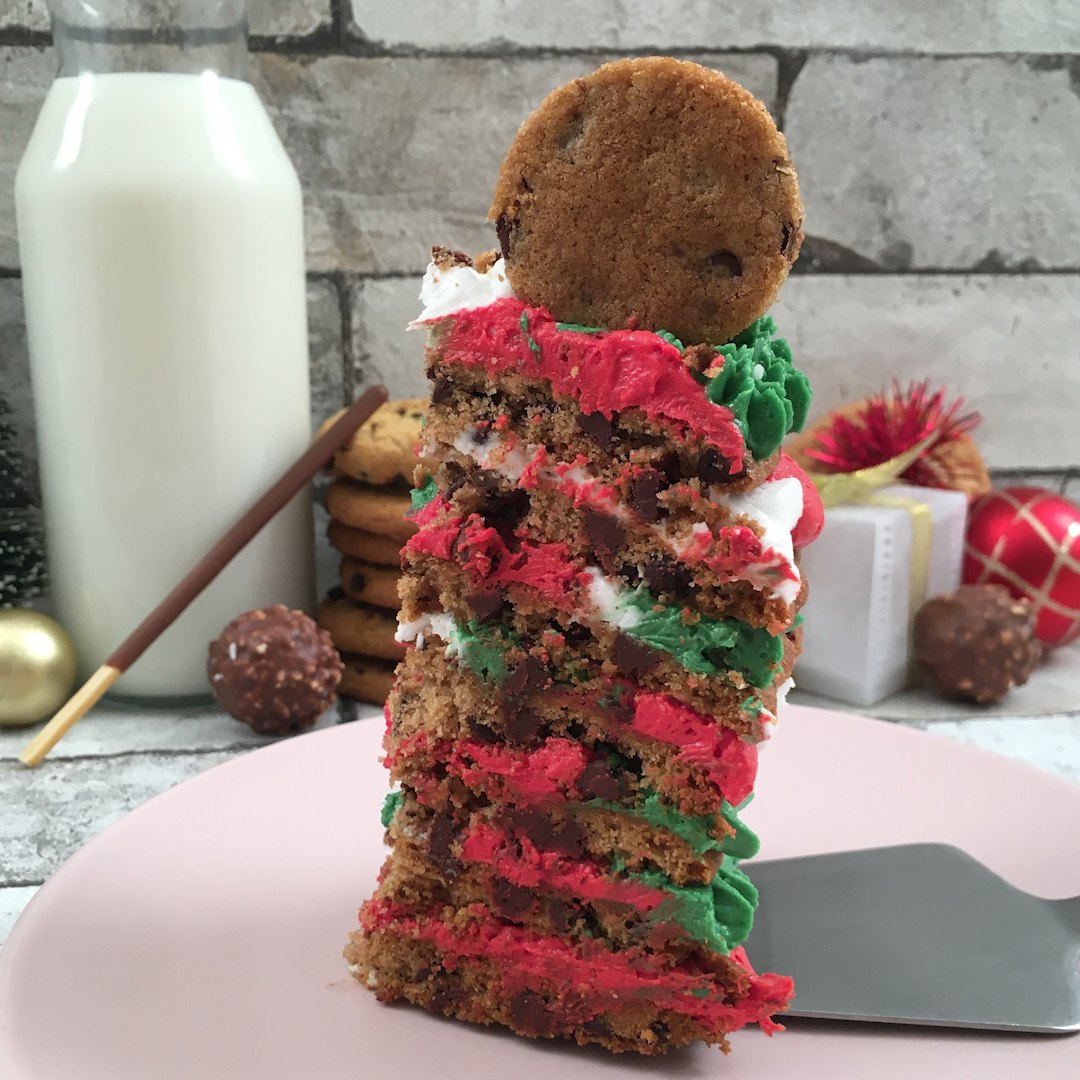 Christmas Milk & Cookies
Santa is going to love this! 🎅🏼🎄🎁
Made by you!
Ingredients
1 cup butter
1 cup brown sugar
1/2 cup sugar
2 eggs
2 tsp vanilla extract
2 1/4 cups flour
1 tsp baking soda
1 tsp salt
2 cups chocolate chips
Cream cheese frosting
Green frosting
Red frosting
Milk
Mini Hershey's bars
Ferrero Rocher
Tools
Straw
Parchment paper
Tall glass
1. Combine the butter, brown sugar, and sugar. Mix in eggs and vanilla. Next, add flour, baking soda, and salt. Divide the dough into 10 balls and chill them for 30 minutes.
2. Place each ball on a sheet of parchment paper and flatten them into discs with a flat dish. Bake for 10 minutes at 350 °F.
3. Use the tall glass to remove a circle from the center of the cookies, and set the centers aside. Place one cookie ring on a cake plate and decorate it with green, red, and white frosting. Stack another on top and decorate it. Repeat until all of the cookies are stacked and decorate the top layer with icing as well.
4. Place the tall glass in the center hole of the stack and fill it with milk. Decorate the top by sticking the cookie centers, mini Hershey's bars, and Ferrero Rocher into the icing. Add a straw to the glass of milk and enjoy!
Similar recipes from Chefclub