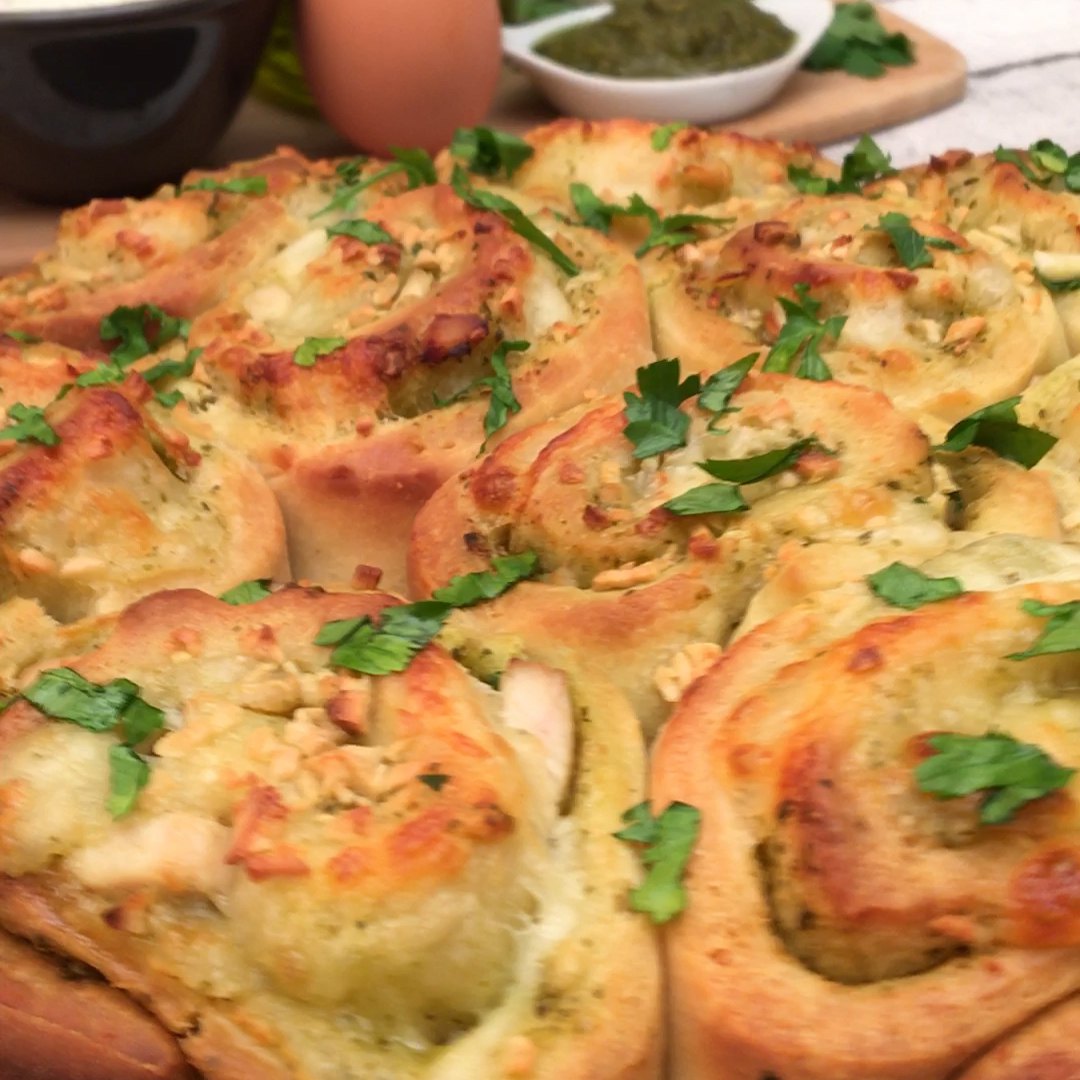 Homemade Stuffed Garlic Bread
It's cheesy, easy and oh-so-crowd-please-y!
Made by you!
Ingredients
1/2 cup warm milk
1 tsp sugar
1 packet dry active yeast
4 2/3 cups self-rising flour
3/4 cups yogurt
1 egg
2/3 cup pesto
5.3 oz mozzarella
2 cooked chicken breats
2 cloves garlic
3 tbsp melted butter
Parsley
1. Combine milk, sugar and yeast in a bowl and let foam for about 5 minutes. Add egg, salt and yogurt to the yeast mix, then add most of the flour, reserving 1/4 cup. Mix together to create a dough.
2. Roll out the dough into a rectangle. Spread pesto on top, then arrange chicken and mozzarella. Roll up the dough, cut it into pinwheel slices, and arrange the slices in a tin. Let rise for 20 to 25 minutes by heating with a hairdryer.
3. Brush with melted butter, parsley and garlic, then sprinkle with grated mozzarella. Bake at 350 °F for 20 minutes or until tops are golden brown, then enjoy.
Similar recipes from Chefclub