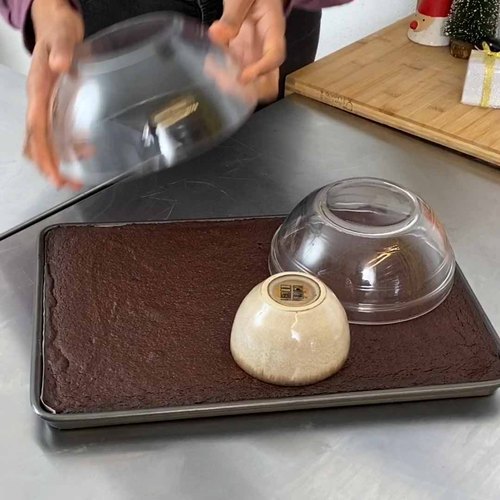 Snowman S'mores
Who else wants to play in the snow s'more?!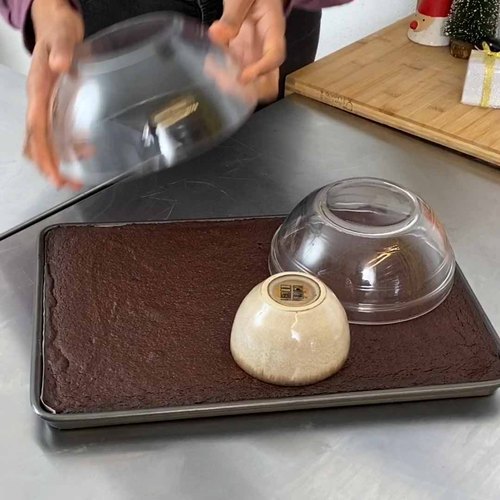 ---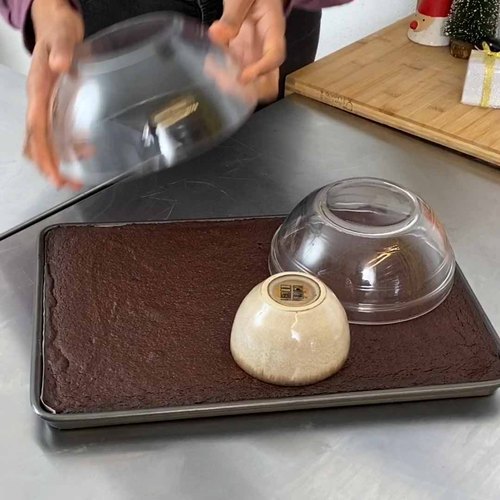 ---
Ingredients for 6 people
4 cups of sugar
2/3 cup of butter
3 cups of heavy cream
cooking spray
1 1/2 cups of cocoa powder
1 tsp of salt
1 1/2 tsp of baking powder
2 cups of melted butter
2 1/2 cups of flour
1 tbsp of vanilla
melted dark chocolate
melted white chocolate
2 tbsp of chocolate spread
shredded coconut
sour belt
soft candy
---
Tools
Ice cube tray
Piping bag
Small ramekin
Different sized bowls
Plastic wrap
Parchment paper
---
Step 1/7
Add 1 cup of sugar to a sauce pan over medium heat. Continue moving the pan until the sugar is melted. Add 2/3 cup of butter and whisk until melted, then whisk in 1/2 cup of heavy whipping cream. Pour into greased ice cube tray. Freeze until set.
Step 2/7
Sift together the dry ingredients. Whisk together the melted butter, 3 cups of sugar, and vanilla. Whisk. Add melted butter and whisk. Pour batter on lined baking tray and bake for 30 minutes at 350° F. Let cool.
Step 3/7
Whip 2 1/2 cups of heavy whipping cream to stiff peaks. Fold in the Fluff. Let Chill.
Step 4/7
Fill the piping bag with the melted dark chocolate. Use the piping bag to pipe arms and circles for the top and bottom of the top hat. Cut out a piece of parchment paper 1 inch x 2 inches. Spread dark chocolate on the stripe of parchment paper. Roll the parchment paper into a circle and place into a ramekin to set.
Step 5/7
When the brownies are baked and cooled, use the three bowls to cut out 3 circles. Line the largest bowl with plastic wrap and layer the brownies and cream. Chill until set. Unmold and cover in white chocolate and coconut. Chill.
Step 6/7
Add the chocolate spread to remaining brownie crumbs and mix. Make balls to form the snowman. Cover in chocolate followed by coconut. Chill until the chocolate is set. Use more melted white chocolate to attached two of the cake pops together forming a snowman. Using more white chocolate, "glue" the head of the snowman slightly to the side of the body of the snowman to give the impression that the snowman is lying down.
Step 7/7
When the hat pieces are set, attach them together using melted dark chocolate. When the hat and arms are set, attach them to the snowman. Place the sour belt around the neck of the snowman and draw eyes and a mouth with melted chocolate. Form a soft candy into a carrot-shaped nose and attach to the snowman's face. Put him on top of the dome and decorate with more coconut "snow".