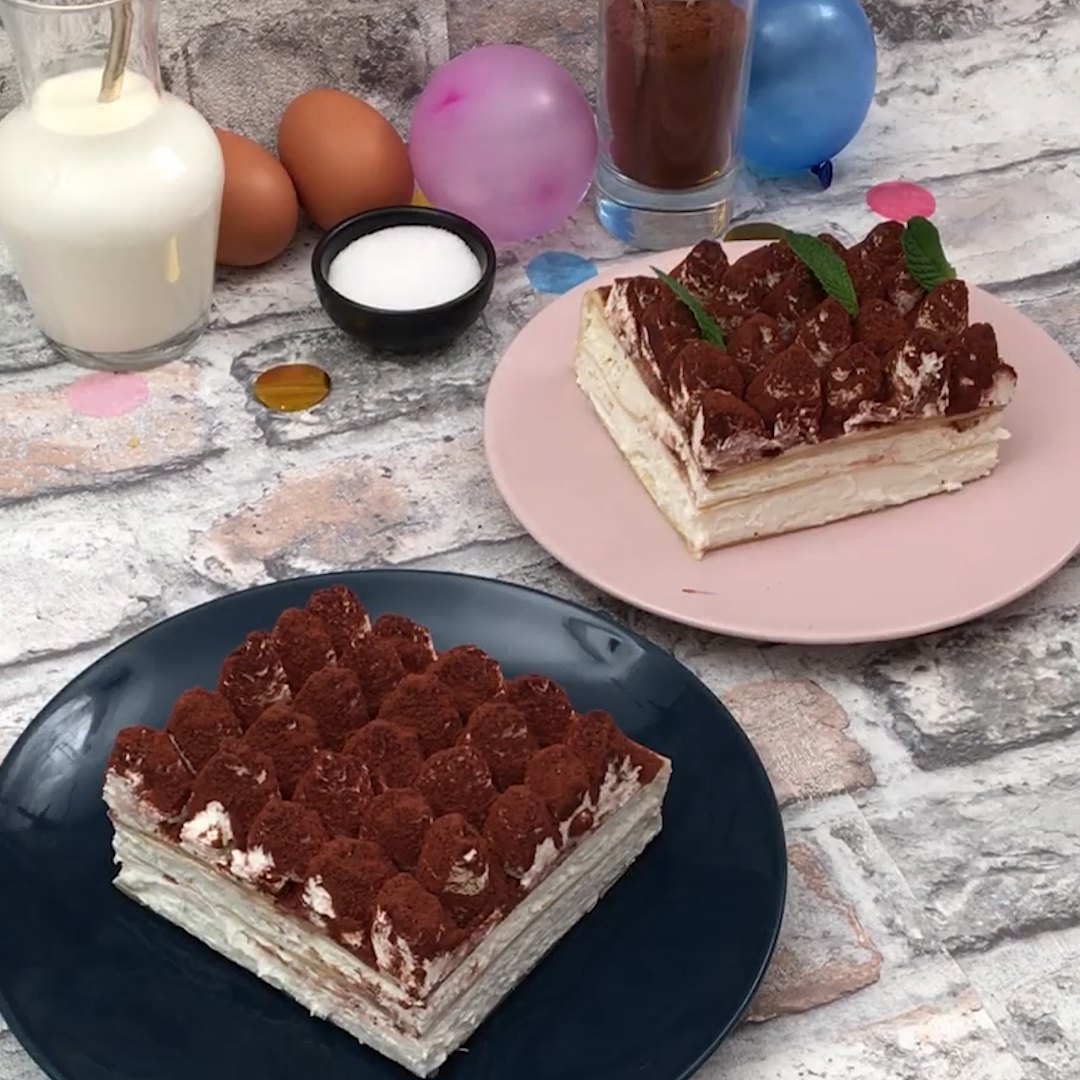 Italian Dessert!
Nonna would be proud 🍝🍰
Total time: 25 minutes
Ingredients for 6 people
4 eggs
2 cups flour
1/4 cup vegetable oil
1/4 cup sugar
2 cups milk
1/4 cup powdered sugar
4.5 oz mascarpone
1 vanilla bean
4 cups heavy cream
Cocoa powder
---
Tools
Rectangular baking dish
Hand mixer
---
Step 1/4
Mix 4 eggs, the flour, the oil, and the sugar, then add the milk, mixing as you go. Cook 9 crêpes.
Step 2/4
Cover the dish with 5 crêpes, letting them fall over the edges. Whip the powdered sugar, mascarpone, grated vanilla bean and heavy cream into whipped cream. Put the whipped cream into a freezer bag, cutting a corner to use it as a piping bag.
Step 3/4
Cover the crêpes in the dish with 1/3 of the whipped cream, place 2 crêpes on top, then cover with another 1/3 of the whipped cream. Add 2 more crêpes and fold in any part that hangs over the edges.
Step 4/4
Refrigerate 30 minutes. Remove from the fridge, cover the whole dish with dollops of whipped cream, then dust with cocoa powder. Slice into squares and enjoy.