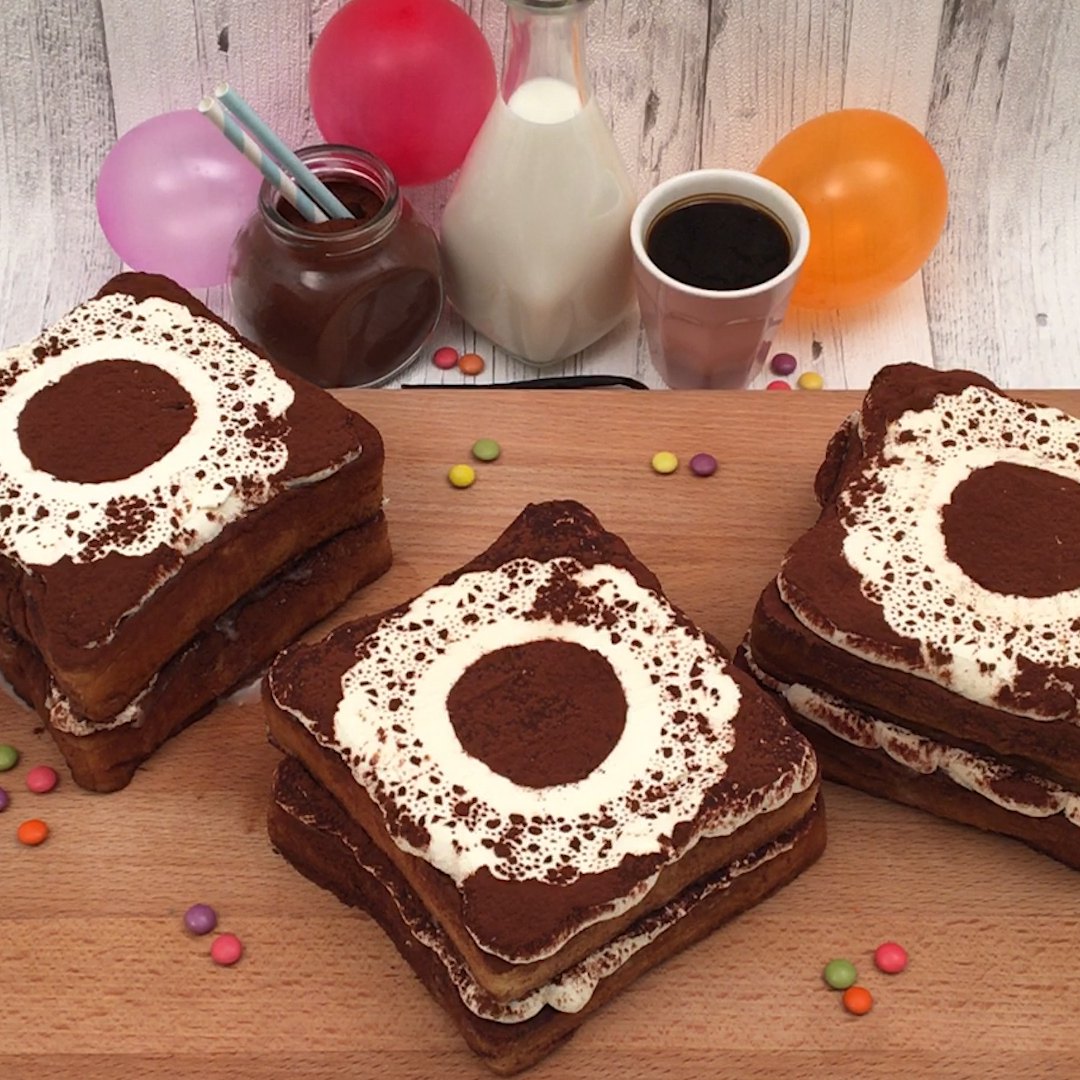 Toastamisu
Eat this Italian classic in a French way! 😍🍰
Total time: 20 minutes
Ingredients for 8 people
8 slices sandwich bread
6 eggs
2/3 cup milk
1 cup mascarpone
6 1/3 tbsp sugar
1 egg yolk
3/4 cup cocoa powder
1.3 fl oz espresso
---
Tools
1 electric hand mixer
Paper doilies
---
Step 1/3
Whisk together the eggs, milk, and espresso. Dip the slices of bread in this mixture and fry them in a pan with some butter until golden brown.
Step 2/3
Whip the sugar, mascarpone, and egg yolk. Spread the whipped mascarpone on a slice of french toast, sprinkle with cocoa, and cover with another slice. Spread mascarpone on the second slice.
Step 3/3
Cut out the center of the paper doily to leave a disc open in the middle and place it on the mascarpone. Sprinkle the cocoa powder to make a lace pattern. Repeat with all the slices, cut the sandwiches in half, and enjoy!