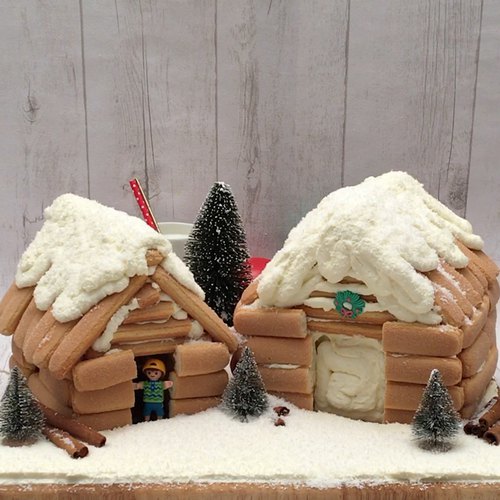 Tiramisu House
The North Pole has never tasted so good! 🤤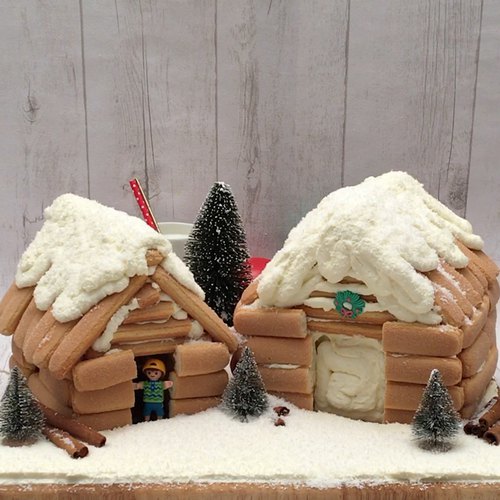 ---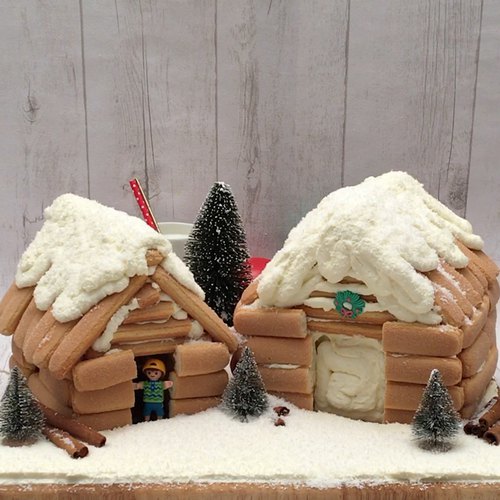 ---
Ingredients for 6 people
8 packages of lady fingers
4 eggs
1/2 cup of sugar
2 1/4 cups of mascarpone cheese
7 fl oz of coffee
1 qt whipped cream
3 cinnamon sticks
vanilla extract
shredded coconut
3 empty milk cartons
1 electric hand mixer
1 piping bag
string lights
---
Step 1/4
Cut out one wide side from each of the milk cartons and cut out a thin side from 2 of them. Fit those last 2 milk cartons together to make a large rectangle. Line the inside edges of the milk cartons with lady fingers, leaving an opening in each.
Step 2/4
Separate the eggs. Beat the egg whites with the sugar and mix with the mascarpone, egg yolks, and vanilla extract. Place the mixture into a piping bag.
Step 3/4
Cover the lady fingers in the cartons with this mixture and add a new row of lady fingers on top. Repeat until the sides of the cartons are covered with a wall of lady fingers. Spread some of the mascarpone mixture on the bottom of the large box and line it with coffee soaked lady fingers. Repeat until the carton is full and finish with a row of dry lady fingers. Freeze both cartons for 3 hours.
Step 4/4
Remove the cartons from the freezer and flip them over to remove them from the mold. Place the string lights inside the small box of lady fingers. Attach ladyfingers to the the top of the box with whipped cream, cutting them smaller with each level to make a sloped roof. Cut a window in the side of the house. Do the same on the other box and then cover the walls and roofs with lady fingers. Pipe snow on the roofs with whipped cream. Place the cinnamon sticks in a bundle at the foot of a house, add decorations, sprinkle with grated coconut and enjoy!