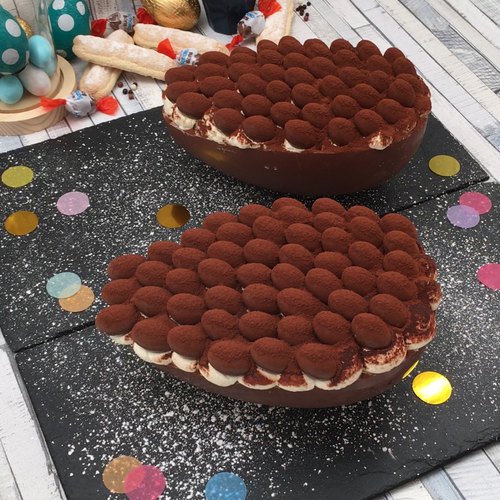 Chocolate Egg Tiramisu
Just in time for Easter 🍫😍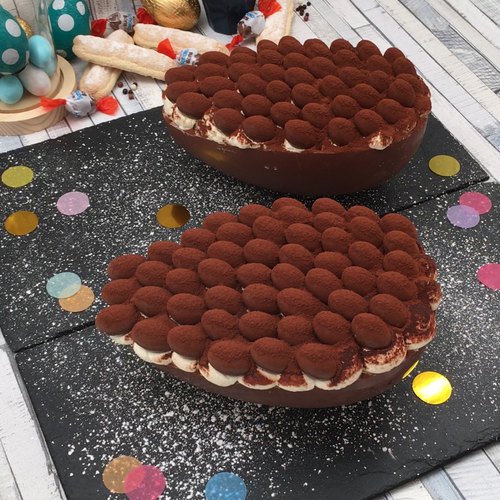 ---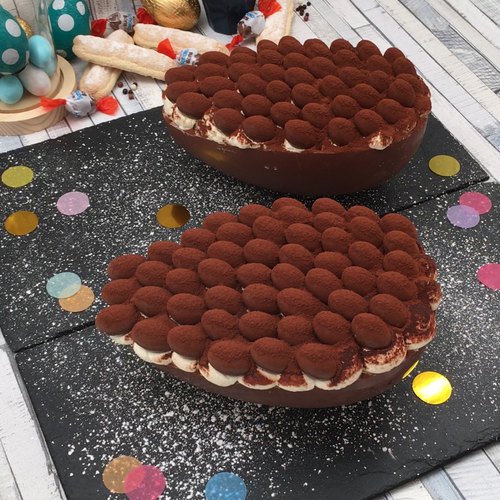 ---
Ingredients for 6 people
1 giant chocolate egg
20 ladyfingers
1 cup of coffee
2/3 cup of powdered sugar
8 4/5 oz of mascarpone
1 vanilla bean
2 cups of heavy cream
1/2 cup of cocoa powder
mini chocolate eggs
---
Tools
Electric hand mixer
Freezer bag
---
Step 1/4
Split the giant chocolate egg in 2. Cover the inside of each half with 6 coffee soaked ladyfingers.
Step 2/4
Whip the powdered sugar, mascarpone, scraped vanilla bean, and whipping cream. Place the whipped cream in the freezer bag and cut 1 of the bottom corners to make a piping bag.
Step 3/4
Cover the ladyfingers with a layer of whipped cream and place the last coffee soaked ladyfingers on top. Cover the second layer of ladyfinger with side-by-side whipped cream dots.
Step 4/4
Add a mini chocolate egg between each dot of whipped cream, sprinkle the 2 half-eggs with cocoa powder, and enjoy!