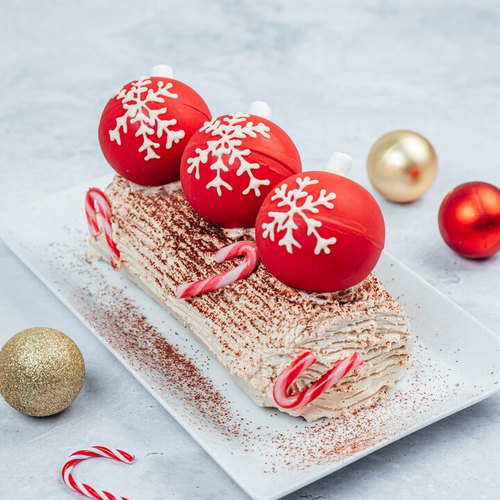 Tiramisu Yule Log
Tiramisu Yule Log! A festive show-stopper 🎄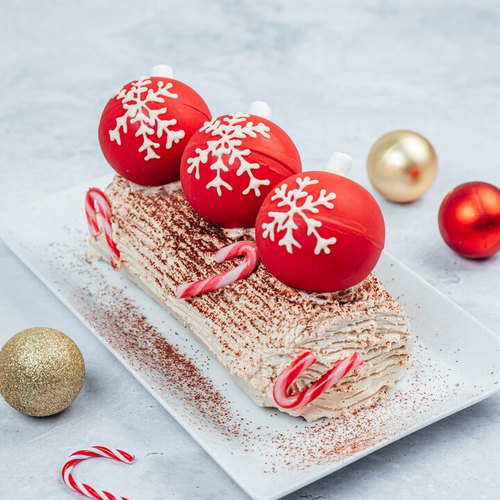 ---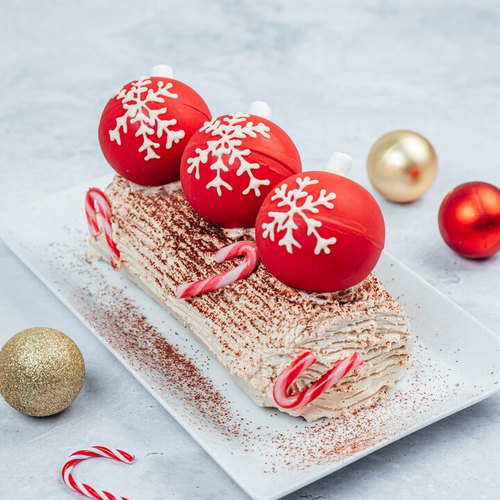 ---
Total time: 20 minutes
Prep time: 20 minutes
Ingredients for 6 people
1 box of ladyfingers
9 oz of mascarpone
Amaretto liqueur
Coffee extract
1 cup of heavy cream
Cacao powder
5.3 oz of white chocolate
Red food coloring
Mini marshmallows
---
Step 1/3
Mix the ladyfingers with half the mascarpone, the amaretto and the coffee extract. Shape into a rectangle. Add the mascarpone cream (heavy cream and mascarpone), cacao powder and additional ladyfingers. Roll into a log. Frost the outside.
Step 2/3
Melt the white chocolate and dye it red. Make balls with the remaining ladyfinger dough and add some frozen mascarpone in the center. Close the balls and decorate with the white chocolate and mini marshmallows.
Step 3/3
Scrape the log with a fork to make it look like a log. Sprinkle with cacao powder and place the chocolate Christmas balls on top. Serve and enjoy!