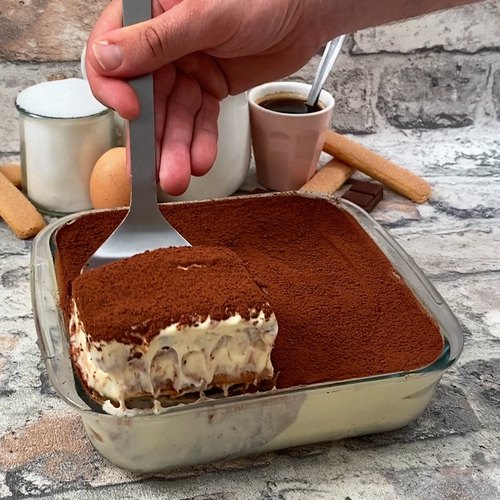 Classic Tiramisu
Experience the real taste of Italy!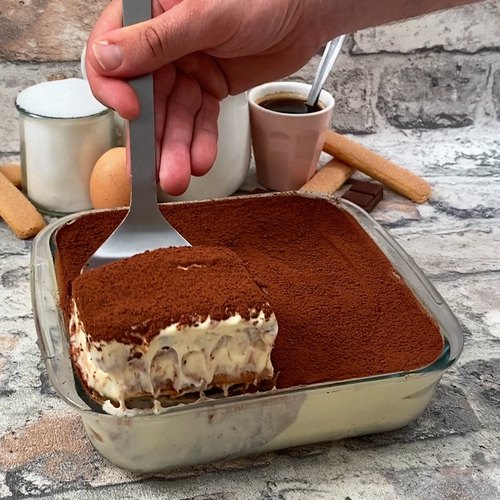 ---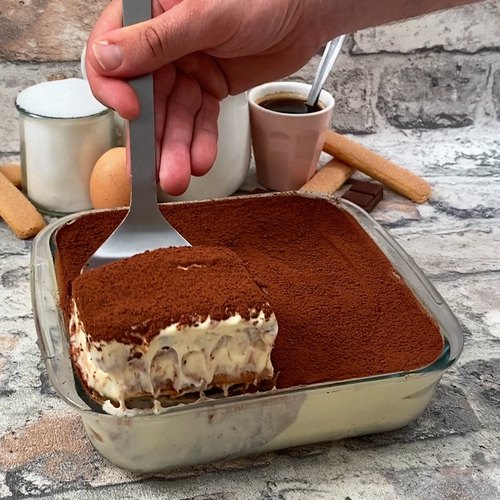 ---
Ingredients for 6 people
4 eggs
1/2 cup of sugar
1 cup of mascarpone (8.8 oz)
1 cup of brewed coffee
3 tbsp of amaretto liqueur (optional)
20 lady finger cookies
cocoa powder
---
Tools
Electric mixer
Square 9x9 baking dish
Fine-mesh sieve
---
Step 1/3
Separate the egg whites from the yolks. Beat the yolks with a 1/4 cup sugar and then add in the mascarpone gradually, continuing to beat. Beat the egg whites with the remaining sugar until stiff and fold into the first mixture.
Step 2/3
Mix the coffee and amaretto liqueur (optional) and then dip the lady finger cookies in it. Spread 1 layer of 10 lady finger cookies on the bottom of the dish and cover with half of the cream. Add another layer of lady finger cookies and cover with the remaining cream.
Step 3/3
Sprinkle with cocoa powder with a fine-mesh sieve and chill for 3 hours. Once out of the refrigerator, cut into slices and enjoy!