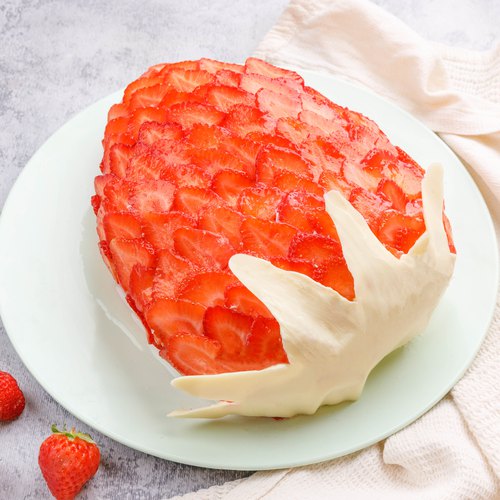 Giant Strawberry Shortcake
The ultimate strawberry dessert has arrived 😍🍓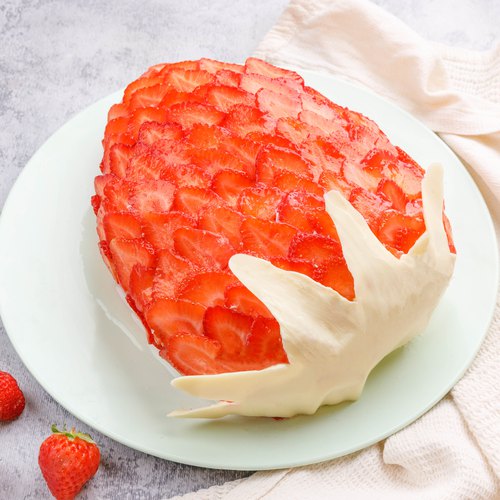 ---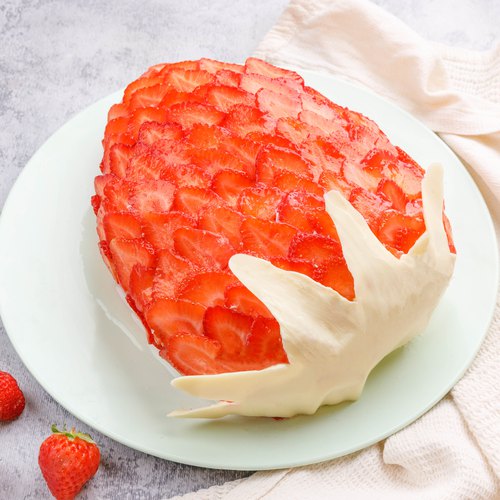 ---
Total time: 2 hours 10 minutes
Prep time: 40 minutes, Rest time: 1 hour 30 minutes
Ingredients for 5 people
1 bar white chocolate
1/4 cup of heavy cream
2 oz of mascarpone
1/2 cup of powdered sugar
10 lady finger cookies
1/2 cup of strawberry syrup
1 1/4 cups of strawberries
1 pint of strawberry sorbet
---
Tools
Large bowl
Parchment paper
Skewers
---
Step 1/4
Cut a triangle out of a white chocolate bar, place it on the back of a hot pan, and then dab it on baking paper to form a white chocolate flower. Chill for 30 minutes.
Step 2/4
Whip the mascarpone, heavy cream, and powdered sugar into a whipped cream. Cut 5 strawberries into pieces. Make 2 skewers of 5 lady finger cookies by inserting a skewer on each end. Line the bottom of the bowl with cling film.
Step 3/4
Spread whipped cream evenly in the bottom of the bowl. Dip each side of lady finger skewer in strawberry syrup, then place on top of the whipped cream, removing skewers and covering with more whipped cream. Place pieces of strawberries and a slice of Strawberry Sorbet on top. Cover with whipped cream, dip each side of the second lady finger skewer, and place it in the center of the whipped cream dome. Close the cling film by pressing on the sides to obtain an oval the shape of a strawberry and set aside in the freezer for 1 hour.
Step 4/4
Remove the plastic wrap, add the remaining whipped cream on top, and smooth it out to get an even frosting. Cut the remaining strawberries into thin slices and place them in the same direction over the entire surface of the cake like scales. Place the white chocolate decoration on the end of the cake to make the strawberry stem. Set aside for 30 minutes in a cool place to set the chocolate, then serve in slices. Enjoy!