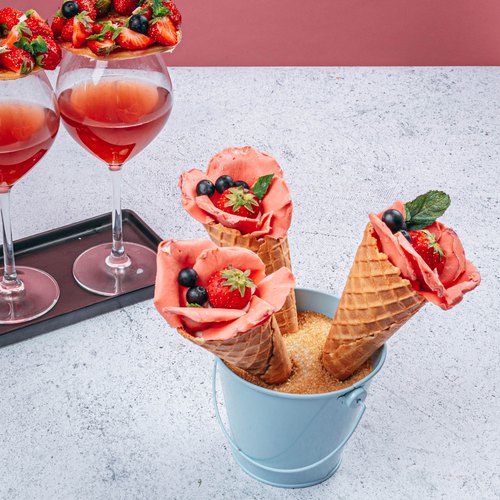 Romantic Rose Cocktail
Romantic Rose Cocktail! You will fall in love with this recipe 😍🌹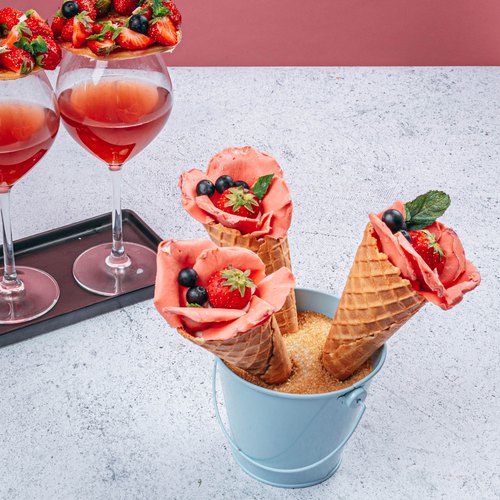 ---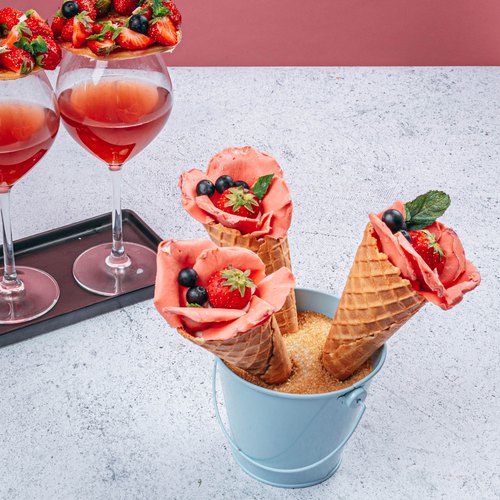 ---
Total time: 15 minutes
Prep time: 5 minutes, Cook time: 10 minutes
Ingredients for 3 people
3 ice cream cones
1/2 cup of gin
1/2 cup of strawberry syrup
1/4 cup of rose liqueur
6 strawberries
4.2 cups of heavy cream
3 1/2 oz of mascarpone
1 1/2 cups of flour
4 egg
2.1 cups of milk
1/2 cup of powdered sugar
Mint
Rose petals
White chocolate
Pink food coloring
---
Tools
Piping bag
---
Step 1/4
Mix flour, milk and eggs until smooth. Make crepes and cut into rings. Melt the sugar and dip the crepes in the sugar. Put strawberries and mint on top.
Step 2/4
Mix gin, rose liqueur and strawberry syrup. Pour the cocktail in a glass and add the crepe on the rim.
Step 3/4
Melt the white chocolate and add some pink food coloring. Coat the rose petals with the melted and allow to set.
Step 4/4
Pipe mascarpone inside an ice cream cone. Add strawberries and mint. Serve with the cocktails and enjoy!