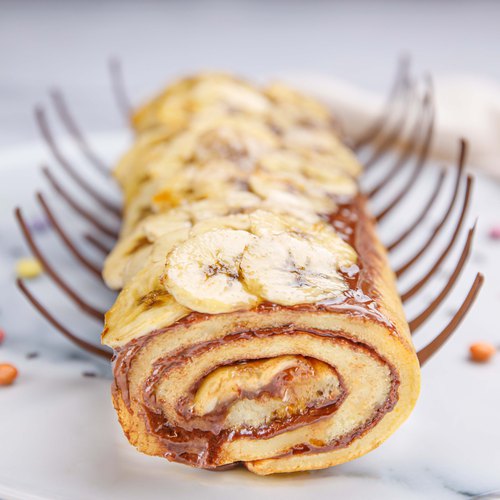 Chocolate Pancake Wrap
Chocolate Pancake Wrap! For a royal snack 👑🤩🍌🍫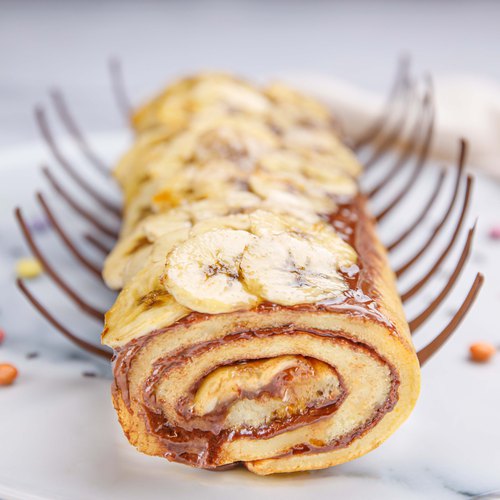 ---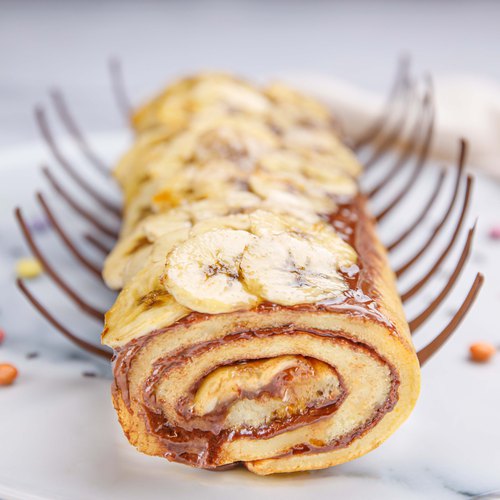 ---
Total time: 50 minutes
Prep time: 30 minutes, Cook time: 20 minutes
Ingredients for 3 people
2 egg
2 tbsp of sugar
3 tbsp of oil
1 3/4 cups of flour
2 tsp of baking powder
1.7 cups of milk
7 oz of dark chocolate
2 bananas
1 1/2 tbsp of rum
Chocolate hazelnut spread
Brown sugar
---
Tools
parchment paper
---
Step 1/4
In a bowl mix the eggs, sugar and oil. Add the baking powder and flour, mix until smooth.
Step 2/4
Melt the milk chocolate. Place parchment paper over a glass, lengthwise. Pour the melted chocolate on top making continuous movements from top to bottom so that the chocolate runs on both sides. Place in the fridge for 40 minutes.
Step 3/4
Pour the pancake batter onto a baking sheet, spreading it over the entire surface. Bake in the oven for 5 minutes at 350°F. Cut the bananas into slices, place in a pan and add the brown sugar. Pour the rum into a ladle, flambé and place in the pan to caramelize the bananas.
Step 4/4
Remove the pancake from the pan and spread the Chefclub hazelnut spread all over. Make a row of bananas at the end of the pancake and roll the pancake over the banana. Pour the Chefclub hazelnut spread over everything and add the banana slices. Remove the chocolate from the cup. Unmold it gently, place the chocolate and banana roll inside and enjoy!