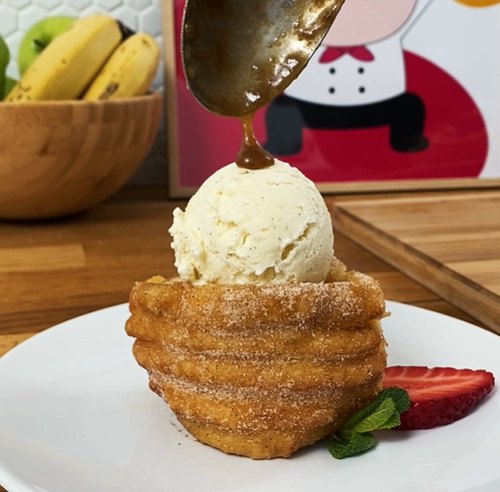 The Bananas Foster Cups
The Bananas Foster Cups! You can't go wrong with bananas, churros, and ice cream 🔥🍌🍦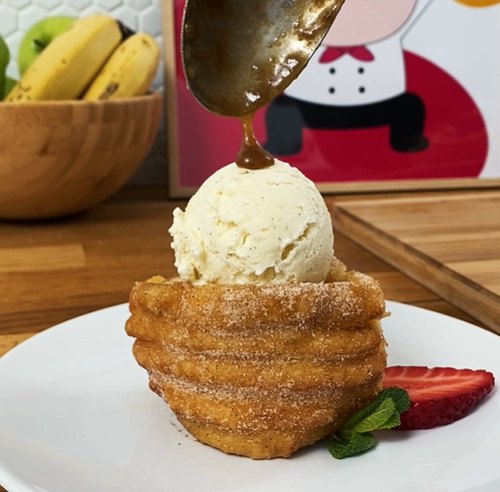 ---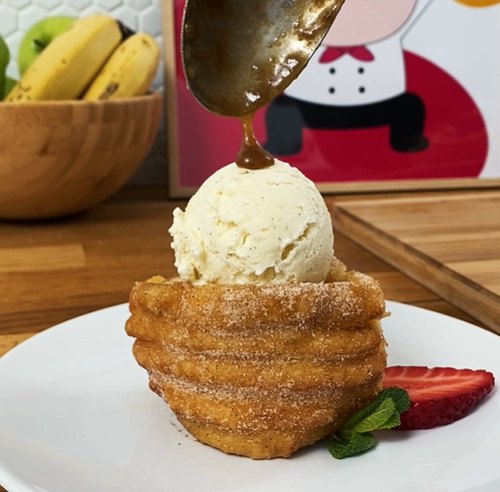 ---
Total time: 1 hour 40 minutes
Prep time: 45 minutes, Cook time: 25 minutes, Rest time: 30 minutes
Ingredients for 6 people
3 bananas
4 tbsp of butter
1/2 cup of brown sugar
Salt
1 3/5 cups of flour
4 egg
1.7 cups of oil
3/4 cup of sugar
1/2 cup of rum
---
Step 1/3
Cut the bananas into slices. Melt the butter in a pan and add the brown sugar. Add the banana slices and caramelize. In a bowl, mix the salt, water, flour and eggs.
Step 2/3
Place the mixture in a pastry bag and make churros using a silicone mold. Place in the freezer.
Step 3/3
Fry in hot oil until golden brown. Dip in sugar, stuff with caramelized bananas and raw banana slices. Add the flambéed rum, serve and enjoy!