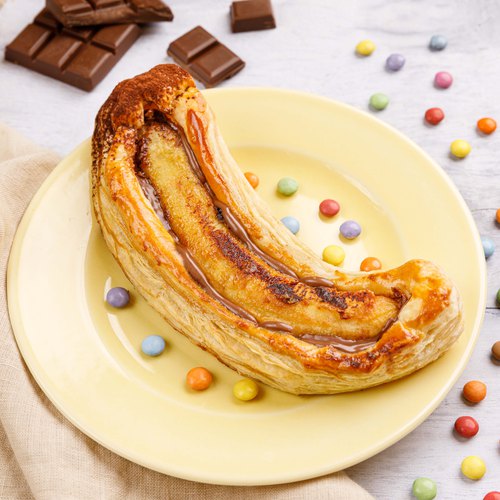 Banana Pastries
Banana Pastries! Dessert with only 3 ingredients! 🍌🥐😋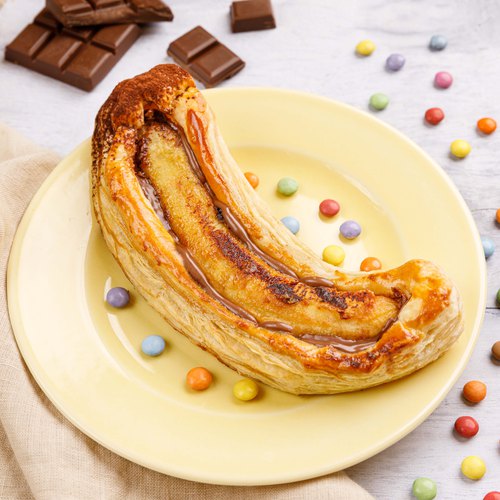 ---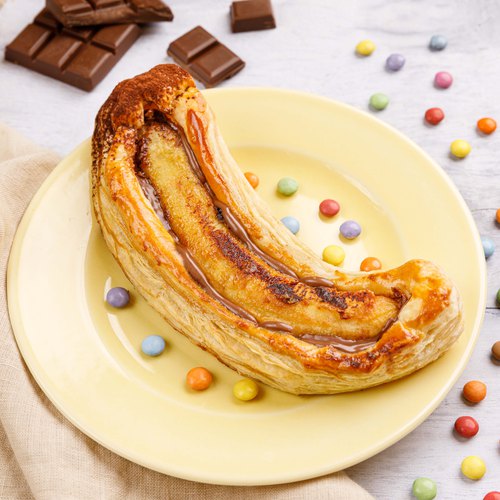 ---
Total time: 55 minutes
Prep time: 30 minutes, Cook time: 25 minutes
Ingredients for 4 people
2 bananas
0.4 cup of rum
5 tsp of brown sugar
1 puff pastry
4 tbsp of chocolate hazelnut spread
1 egg
6 tsp of cacao powder
1 pint of vanilla ice cream
---
Step 1/4
Cut the bananas in 2 lengthwise, dip them in a glass of rum and remove the skin. Caramelize the bananas with the brown sugar and the rum in a pan.
Step 2/4
Place the banana skins on the puff pastry, cut out 4 banana shapes following the outline of the banana skins. Place the puff pastry bananas on a baking sheet and make a groove in the center with a spoon.
Step 3/4
Add a line of spread and the flambéed bananas in the space in the center of the puff pastry. Brush the puff pastry with egg yolk then bake for 25 minutes at 340°F.
Step 4/4
Allow to cool and sprinkle cacao powder on one end of each puff pastry. Serve with a scoop of vanilla ice cream and enjoy!