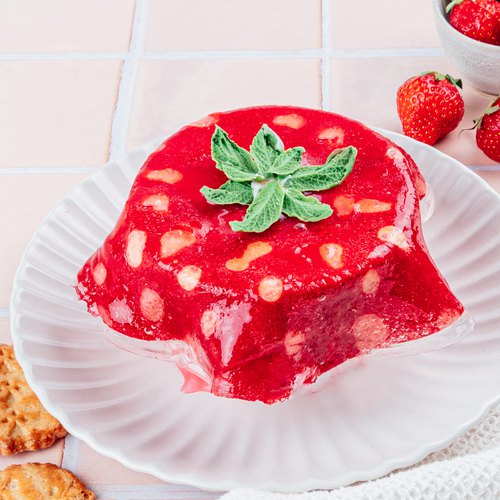 Berry Sweet Ice Cream Crepe
Berry Sweet Ice Cream Crepe! A refreshing dessert just in time for summer 😋🍓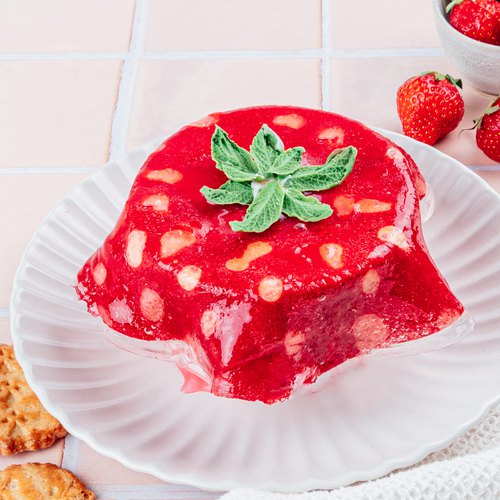 ---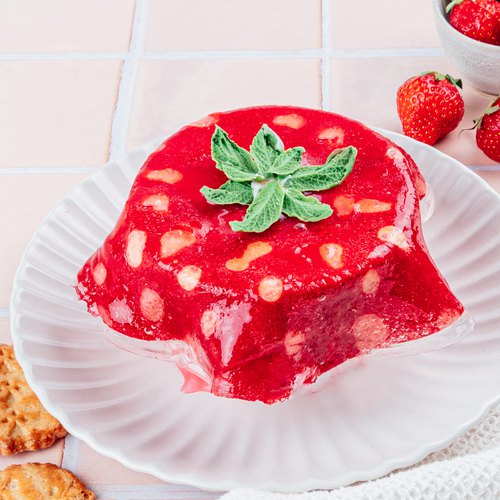 ---
Total time: 50 minutes
Prep time: 20 minutes, Rest time: 30 minutes
Ingredients for 3 people
Red food coloring
2 egg
1 cup of flour
1 cup of milk
2 tbsp of sugar
1 container of strawberries
3 1/2 tbsp of mascarpone
0.4 cup of heavy cream
1 box of butter cookies
Green food coloring
10 mint leaves
3 1/2 oz of white chocolate
---
Tools
Piping bag
Cling wrap
Scissors
Electric hand mixer
Melon baller
---
Step 1/5
Mix the flour, milk and eggs to obtain a crepe batter. Divide the dough in half, then add some red food coloring to one of the batters. Form small dots of plain crepe batter in a hot pan before covering it with red batter. Repeat the process to make 3 crepes.
Step 2/5
Pour the sugar into a saucepan and heat it to 250°F. Dip one side of each crepe in the sugar before placing each crepe on a glass and cutting the excess sugar with scissors. Remove the stem from each strawberry and lightly hollow out the inside with a melon baller. Place cling wrap in three ramekins.
Step 3/5
Whisk the mascarpone, heavy cream and 2 tsp of sugar into whipped cream, place in a piping bag and fill the strawberries with whipped cream. Crumble the cookies, cover the top of each strawberry with crumbled cookies before placing them in the ramekins. Cover the strawberries in each ramekin with Chefclub vanilla ice cream using a spatula, then place the ramekins in the freezer for 30 minutes.
Step 4/5
Melt the white chocolate, add the green coloring and mix together. Wash and dip the mint leaves in the melted green chocolate, before refrigerating them.
Step 5/5
Unmold the frozen strawberry desserts and arrange them on plates. Place the crepes on each frozen dessert, add the green chocolate leaves and a few strawberries. Serve and enjoy!