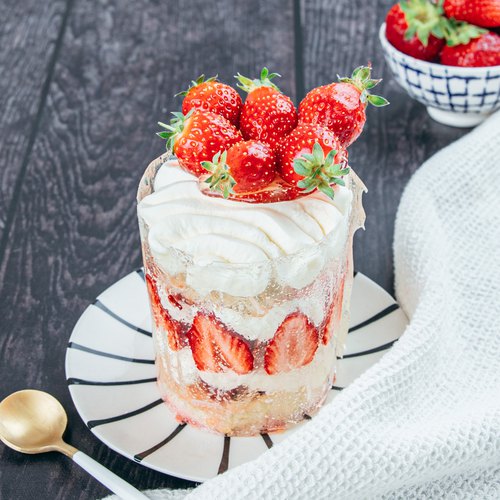 Strawberry Jam Jar
Strawberry Jam Jar! With its transparent and edible glass 🍓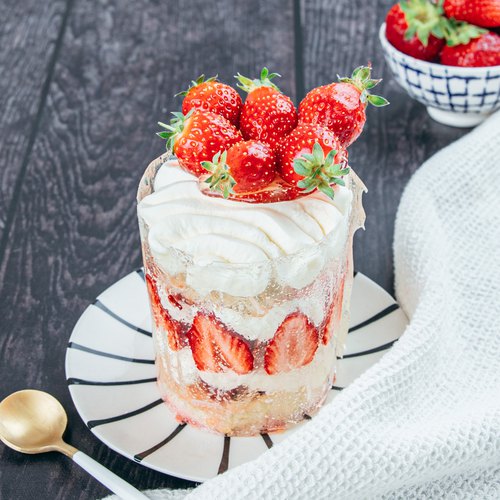 ---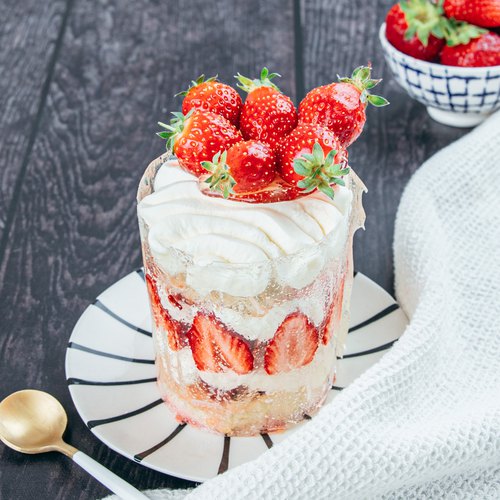 ---
Total time: 15 minutes
Prep time: 10 minutes, Cook time: 5 minutes
Ingredients for 3 people
1 container of strawberries
1.1 cups of flour
6 egg
Whipped cream
Strawberry jam
1 1/4 cups of sugar
---
Tools
parchment paper
---
Step 1/3
Make a batter with the eggs; sugar and flour. Bake until done and plant the strawberries in it. Use a round cookie cutter to cut them out and pipe some strawberry jam.
Step 2/3
Heat the sugar to 300°F, then allow it to cool to 230°F. Place sheet of parchment paper inside to glaze it with sugar. Put it on the table and put another sheet of parchment paper on top. Wrap it around the jam jar. Pour in the remaining cooked sugar in the lid and add strawberries.
Step 3/3
In the sugar decoration add the strawberry biscuit, whipped cream; strawberries and another biscuit. Add more whipped cream and the sugar lid. Serve and enjoy!