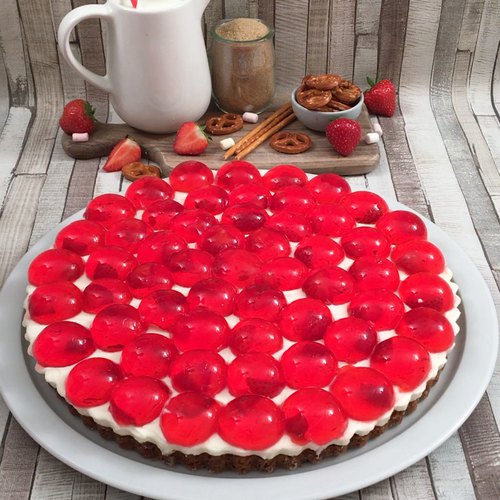 Strawberry Pretzel Spheres
Wiggly and jiggly! 🍓❤️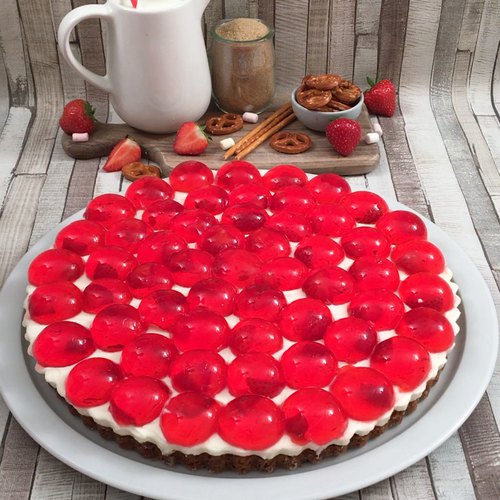 ---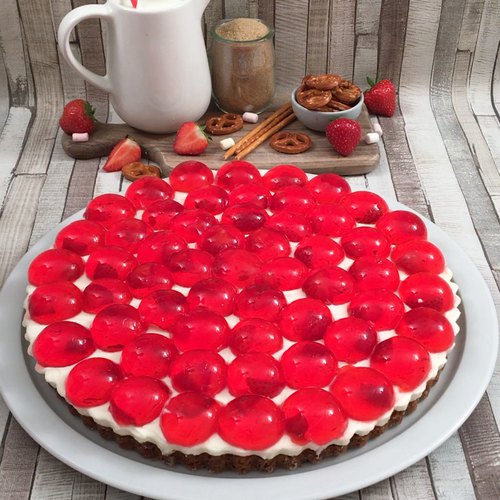 ---
Ingredients for 8 people
1 lb of strawberries
2 cups of pretzels
1 1/2 sticks butter
1 cup of cream cheese
1 1/2 cups of sugar
3 oz. strawberry jello
1 cup of hot water
1 cup of cold water
2 cups of heavy whipping cream
---
Step 1/3
Stir the jello mix into 1 cup of hot water, then add 1 cup of cold water. Fill an spherical ice tray or mold with the jello mixture and insert a strawberry slice into each section. Refrigerate for 3 hours.
Step 2/3
Put 2 cups of pretzels inside a large plastic bag and use a rolling pin to crush them. In a bowl, mix the pretzel pieces with sugar and butter. Put the mixture into a pie dish as crust.
Step 3/3
Mix together 1 cup of cream cheese and 1 cup of sugar. Add 2 cups of heavy whipping cream and mix until thick. Spread the cream cheese mixture on top of the pie crust. Unmold the jello spheres and arrange them on top of the pie. Slice and enjoy!