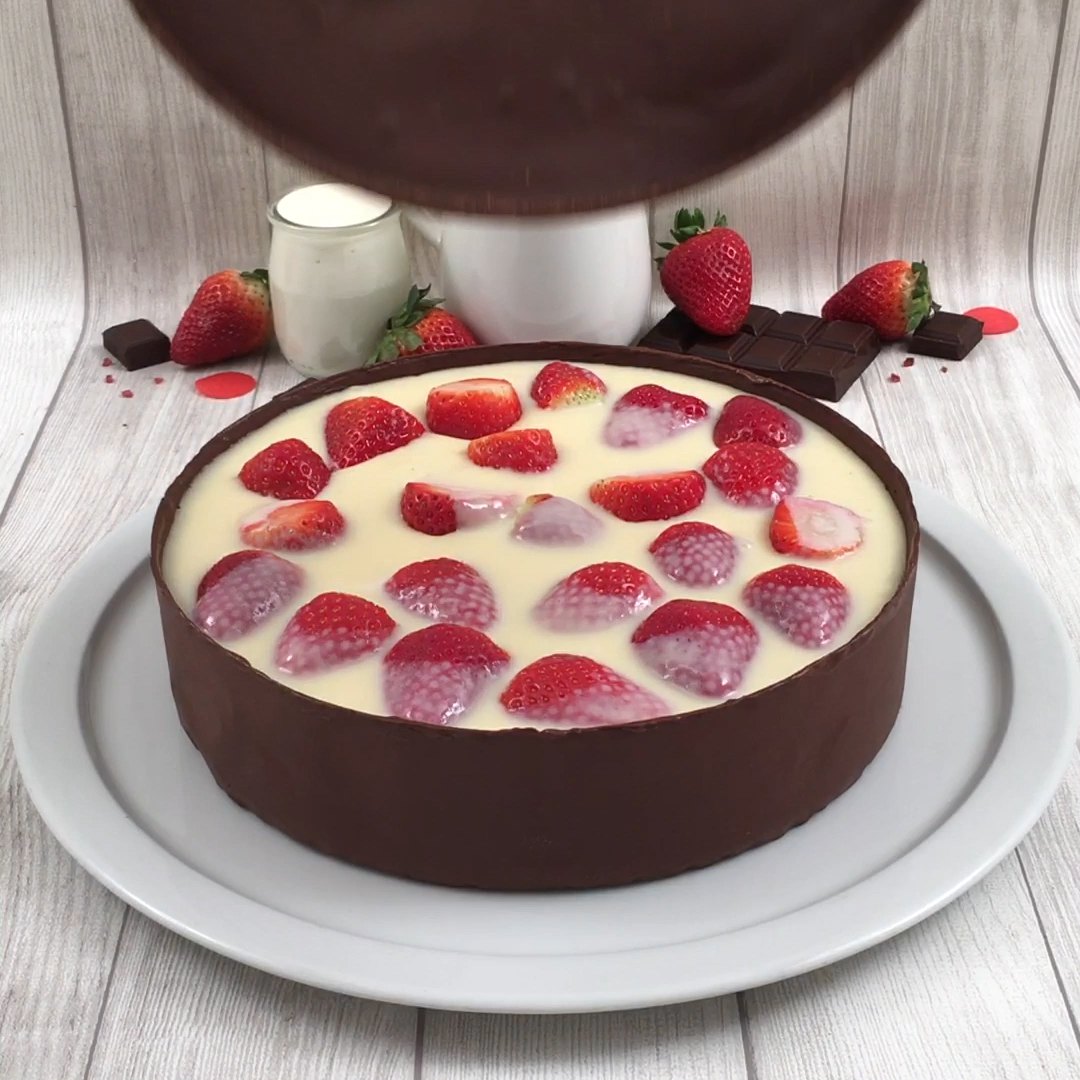 Chocolate Box
Filled with cream! 🍓💦
Made by you!
Ingredients
1/2 cup dark chocolate, melted
1 1/4 cups dark chocolate, melted
3 1/3 tablespoons butter
5 1/4 tablespoons condensed milk
1/2 cup powdered milk
2 cups heavy cream
1 pint strawberries
Tools
9-inch springform pan
Plastic wrap
Plate
Small paintbrush
1. Cover a plate with plastic wrap. Remove the ring from the springform pan and place the ring on the plastic covered plate. Pour the melted chocolate in the center and spread evenly to cover the bottom. Chill for 1 hour.
2. Remove the ring from the plate and place back on the base of the springform pan. Pour melted chocolate into the pan and swirl the pan to cover the sides of with the melted chocolate. Chill for 1 hour.
3. In a saucepan, melt butter, condensed milk and powdered milk. Whisk to remove any lumps. Add heavy cream and cook until thickened. Pour the cooled mixture into the chocolate mold. Cut the tops from th strawberries and place the strawberries into the cream mixture. Paint a little melted chocolate along the rim of the molded chocolate and put the top on. Cut with a warm knife. Enjoy.
Similar recipes from Chefclub